Topic: Hydroxyl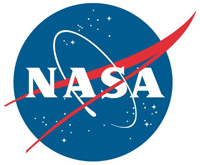 Washington, D.C. – NASA's Stratospheric Observatory for Infrared Astronomy (SOFIA) has confirmed, for the first time, water on the sunlit surface of the Moon. This discovery indicates that water may be distributed across the lunar surface, and not limited to cold, shadowed places.
SOFIA has detected water molecules (H2O) in Clavius Crater, one of the largest craters visible from Earth, located in the Moon's southern hemisphere. Previous observations of the Moon's surface detected some form of hydrogen, but were unable to distinguish between water and its close chemical relative, hydroxyl (OH).
«Read the rest of this article»
NASA's Earth Science News Team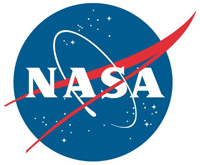 Washington, D.C. – A simple molecule in the atmosphere that acts as a "detergent" to breakdown methane and other greenhouse gases has been found to recycle itself to maintain a steady global presence in the face of rising emissions, according to new NASA research.
Understanding its role in the atmosphere is critical for determining the lifetime of methane, a powerful contributor to climate change.
The hydroxyl (OH) radical, a molecule made up of one hydrogen atom, one oxygen atom with a free (or unpaired) electron is one of the most reactive gases in the atmosphere and regularly breaks down other gases, effectively ending their lifetimes.
«Read the rest of this article»
Written by Alan Buis
NASA's Jet Propulsion Laboratory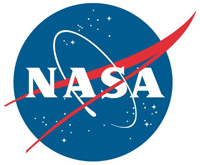 Pasadena, CA – A new NASA- and the U.S. Department of Energy-funded study finds that recent increases in global methane levels observed since 2007 are not necessarily due to increasing emissions, but instead may be due to changes in how long methane remains in the atmosphere after it is emitted.
The second most important human-produced greenhouse gas after carbon dioxide, methane is colorless, odorless and can be hard to track. The gas has a wide range of sources, from decomposing biological material to leaks in natural gas pipelines.
«Read the rest of this article»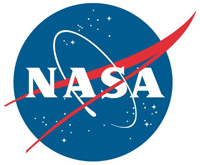 Pasadena, CA – NASA-funded lunar research has yielded evidence of water locked in mineral grains on the surface of the moon from an unknown source deep beneath the surface.
Using data from NASA's Moon Mineralogy Mapper (M3) instrument aboard the Indian Space Research Organization's Chandrayaan-1 spacecraft, scientists remotely detected magmatic water, or water that originates from deep within the moon's interior, on the surface of the moon.
«Read the rest of this article»
Small patches of ice could make up at most five to ten percent of material in walls of Shackleton crater.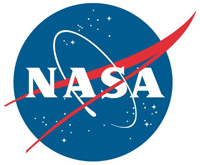 Greenbelt, MD – Scientists using the Mini-RF radar on NASA's Lunar Reconnaissance Orbiter (LRO) have estimated the maximum amount of ice likely to be found inside a permanently shadowed lunar crater located near the moon's South Pole.
As much as five to ten percent of material, by weight, could be patchy ice, according to the team of researchers led by Bradley Thomson at Boston University's Center for Remote Sensing, in Massachusetts.
«Read the rest of this article»