Topic: Illegal Aliens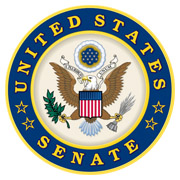 Washington, D.C. – U.S. Senator Marsha Blackburn (R—Tenn.) introduced two amendments designed to prevent any future efforts by the Biden administration to limit the detention of illegal immigrants and to let those with violent criminal records threaten our communities.
Preventing Illegal Immigrants From Being Set Free
"The Joe Biden Administration is ignoring existing immigration law in their radical bid for amnesty and open borders," said Senator Blackburn. "America cannot allow a return to the Obama-era immigration system that prevented Immigration and Customs Enforcement from enforcing the law. ICE must have the necessary funding to detain and house illegal immigrants once apprehended."
«Read the rest of this article»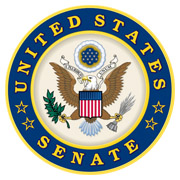 Washington, D.C. – On Friday, January 22nd, 2021, U.S. Senator Marsha Blackburn (R—Tenn.) introduced legislation to block certain federal funds to sanctuary states, including states that defy federal immigration enforcement or that allow illegal aliens to get driver licenses without proof of lawful presence.
"No town in America is secure from criminals and terrorists if our borders aren't policed and federal immigration laws aren't fully enforced," said Senator Blackburn. "This country is governed by the rule of law.
«Read the rest of this article»
Protecting Public Health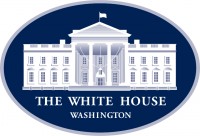 Washington, D.C. – President Donald Trump is taking action at our northern and southern borders to prevent further spread of the coronavirus (COVID-19) in the United States.
The United States has reached mutual agreements with Canada and Mexico to restrict non-essential travel across our northern and southern borders.
«Read the rest of this article»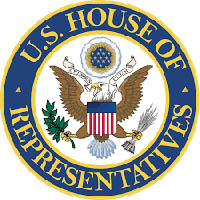 Washington, D.C. – On the night of Friday, September 27th, 2019, U.S. Representative Mark Green led the bipartisan fight to fix an inadequate bill that would advance modern healthcare technology for illegal aliens before that same technology is made available for America's veterans.
In its current form, H.R. 3525 would require the U.S. Department of Homeland Security to develop an interoperable electronic health records system for illegal immigrants in just 90 days—while the same information technology will not be available for our Nation's military heroes at all Veterans Affairs healthcare facilities until September 2027.
«Read the rest of this article»
Written by Curtis Johnson
Tennessee State Representative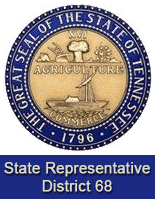 Nashville, TN – Tennessee Representative Joe Pitts was honored Thursday, March 29th, 2018 on the House Floor for his twelve years of service to his constituents in the 67th District and the citizens of Tennessee.
Rep. Pitts earlier this year announced that he would not run for re-election to the House.
His wife, Cynthia, joined him on the House Floor.
As for his future plans, Rep. Pitts said, "I don't know what my future holds, but I know who holds my future."
«Read the rest of this article»
7th District of Tennessee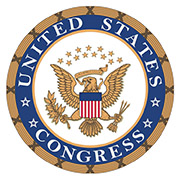 Washington, D.C. – Congressman Marsha Blackburn (R-TN) today released the following statement after House passage of H.R. 4038, the American Security Against Foreign Enemies (SAFE) Act.
This legislation would require the FBI, Homeland Security Department and director of national intelligence to certify to Congress that any refugee seeking entry to the United States from Syria or Iraq is not a threat to the security of the United States.
«Read the rest of this article»