Topic: Immune System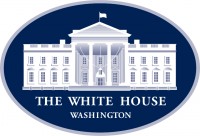 Washington, D.C. – PRESIDENT DONALD TRUMP: Well, thank you very much. It's an honor to be with everybody, and very importantly, we're at the White House, and there's no place like the White House. And for those of you that this is the first time, I know exactly what you're thinking, because I was here a first time, and it was still something I'll never forget.
So it's great to have you. And our First Lady and I are pleased to welcome everybody to this wonderful place and discuss the vital importance of safety and reopening America's schools. We want to reopen the schools. Everybody wants it. The moms want it, the dads want it, the kids want it. It's time to do it.
«Read the rest of this article»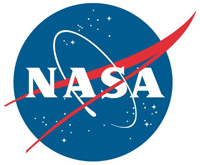 Hampton, VA – The team at the Center for Brain Immunology and Glia (BIG) at the University of Virginia looks a lot like the multinational collaboration onboard the International Space Station, with researchers from 16 different countries combining their talents to do biomedical research.
Led by Dr. Jonathan Kipnis, the BIG team's research is big indeed, as they work together to find treatments for major neurological diseases such as multiple sclerosis, Parkinson's, Alzheimer's, stroke, and dementia.
«Read the rest of this article»
Dallas, TX – Nourishing yourself is smart for your heart and an effective way to take control of your health during the holidays. During Eat Smart Month this November, the American Heart Association, the leading voluntary health organization devoted to a world of longer, healthier lives, offers its latest recipes and science-backed tips to help you be Healthy for Good™.
«Read the rest of this article»
Boston, MA – According to preliminary research presented at the American Heart Association's Vascular Discovery Scientific Sessions 2019, a premier global exchange of the latest advances in new and emerging scientific research in arteriosclerosis, thrombosis, vascular biology, peripheral vascular disease, vascular surgery and functional genomics, a specific type of immune cell is more commonly found in arterial plaque from patients suffering from a recent stroke or mini-stroke.
«Read the rest of this article»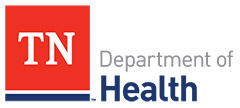 Nashville, TN – Preventing an illness is always better than trying to treat it once it occurs. That's why doctors with the Tennessee Department of Health encourage people of all ages to talk with their healthcare providers about the immunizations needed for lifelong protection.
"Vaccines aren't just for kids. They provide protection against many potentially serious and preventable illnesses that can strike an individual, a family or a community without warning," said TDH Commissioner John Dreyzehner, MD, MPH.
«Read the rest of this article»
Written by Andrew Good
NASA's Jet Propulsion Laboratory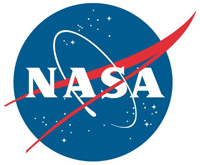 Pasadena, CA – Wherever you find people, you also find bacteria and other microorganisms. The International Space Station is no exception.
That generally is not a problem. For one thing, the space station is kept cleaner than many environments on Earth. Routine cleaning activities are included on astronaut task schedules.
Cargo sent to the station, and the vehicles that carry it, undergo a rigorous cleaning process and monitoring for microorganisms before launch. Crew members assigned to the space station spend 10 days in pre-flight quarantine.
«Read the rest of this article»
Written by Elizabeth Landau
NASA's Jet Propulsion Laboratory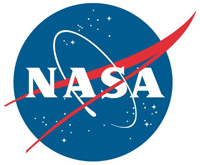 Pasadena, CA – On May 11th, a sealed capsule containing fungi and bacteria fell from the sky and splashed down in the Pacific Ocean. Microbiologist Kasthuri Venkateswaran could hardly wait to see what was inside it.
At NASA's Jet Propulsion Laboratory in Pasadena, California, Venkateswaran, who goes by Venkat, studies microbial life — the wild world of organisms too small for us to see with our eyes. Among his many research endeavors, Venkat has leading roles on two microbial experiments that recently returned from the International Space Station.
«Read the rest of this article»
National Handwashing Awareness Week is December 6th-12th, 2015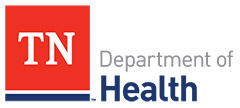 Nashville, TN – Many people will be visiting family and friends this holiday season, some traveling to other states. Doing your part to reduce the risk of influenza, colds and other illnesses can help keep family, friends and your community healthy this holiday season.
''Most everyone knows by now how important getting your flu vaccine is to protect people around you and that you can sometimes pass flu to other people without even feeling sick yourself, but as busy as we get, too many of us put it off,'' said Tennessee Department of Health Commissioner John Dreyzehner, MD, MPH. ''The good news is there is still time to protect others by protecting yourself and with so many gatherings of friends and family this time of year, why wouldn't you get vaccinated? That is the spirit of the season.''
«Read the rest of this article»
Written by Amy Blanchett and Laurie Abadie
NASA Human Research Engagement & Communications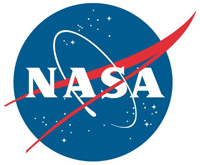 Houston, TX – Bugs are winning out, and that's a good thing according to NASA's Human Research Program. As part of NASA's One-Year Mission, researchers are studying how microbes living on astronauts' skin, inside their bodies and on the International Space Station impact their health.
To prepare for a journey to Mars, it is important to understand how long-duration spaceflight affects microorganisms because changes to this complex ecosystem could be detrimental to future missions.
«Read the rest of this article»
Now I Lay Me Down To …

Nashville, TN – Sleep is not a luxury; it is a basic health need long known to affect a person's ability to think and function.
Increasingly scientists and researchers are learning more about other values of sleep that may impact health and help improve and extend lives. «Read the rest of this article»