Topic: Iraq War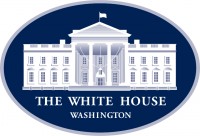 Washington, D.C. – Four days ago, the United States military executed a flawless precision strike that killed the worst remaining terrorist on Earth, Qasem Soleimani. The next day, President Donald J. Trump delivered a statement on the successful operation.
"As President, my highest and most solemn duty is the defense of our nation and its citizens," he said. "Soleimani was plotting imminent and sinister attacks on American diplomats and military personnel, but we caught him in the act and terminated him."
«Read the rest of this article»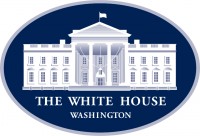 Washington, D.C. – "President Donald Trump's order to take out Qasem Soleimani was morally, constitutionally and strategically correct.
It deserves more bipartisan support than the begrudging or negative reactions it has received thus far from my fellow Democrats," former Sen. Joe Lieberman (D-CT) writes in The Wall Street Journal.
«Read the rest of this article»

Clarksville, TN – In 2003, during the opening months of the Iraq War, a young Fort Campbell soldier drove his Humvee over a hidden antitank mine. The resulting explosion covered more than a third of his body and face in burns. Many wondered if he would survive his injuries.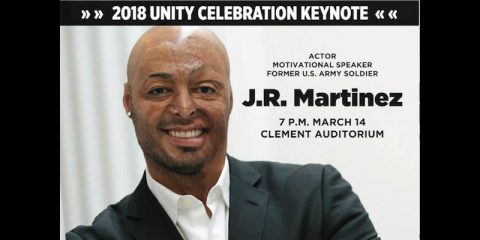 «Read the rest of this article»

Clarksville, TN – The Roxy Regional Theatre is turning up the volume this Friday, April 29th at 8:00pm when CDE Lightband presents Green Day's "American Idiot!".  In keeping with our traditional opening night pay-what-you-can tradition, all tickets remaining at the box office will go on sale at 7:30pm Friday evening for a $5.00 minimum donation.
Struggling to find meaning in a post-9/11 world, Johnny (Joseph Spinelli), Tunny (Charles Walljasper Robinson) and Will (Ryan Alvarado) flee the constraints of their hometown for the thrills of city life.  Their paths are quickly estranged when Tunny enters the armed forces, Will is called back home to attend familial responsibilities, and Johnny's attention becomes divided between a seductive love interest and a hazardous new friendship.
«Read the rest of this article»

Clarksville, TN – Combine a multi-platinum album and a multimedia partnership with CDE Lightband with a multi-talented group of artists from Austin Peay State University and a dozen high-energy performers from around the nation — and brace yourself for a two-time Tony and Grammy Award-winning blockbuster.
Green Day's critically-acclaimed powerhouse album comes to life this spring on the corner of Franklin and First in historic downtown Clarksville. Boldly taking the American musical where it has never gone before, the Roxy Regional Theatre opens the energy-fueled rock opera of youthful disillusion, Green Day's "American Idiot", on Friday, April 29th, at 8:00pm.
«Read the rest of this article»
Fort Campbell, KY -The Intrepid Fallen Heroes Fund announced today that the construction of the third in a series of nine (NICoE) Satellite Centers has reached a new milestone with a watertight roof and 90% of plumbing and electric work complete.
When finished, the center, named Intrepid Spirit, will provide the most advanced diagnosis and treatment protocols for wounded, injured and ill military heroes while creating effective programs for rehabilitation and recovery. The centers are designed to focus on injuries of the brain, most notably Traumatic Brain Injury (TBI) and Post Traumatic Stress (PTS), the signature wounds of the wars in Iraq and Afghanistan, in our wounded military troops.
«Read the rest of this article»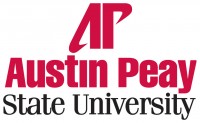 Clarksville, TN – On August 25th, 2006, NBC Executive Producer Jeff Fagan poked his head into the dressing room at CBS studios.
"Good luck, you've come a long way to get here. You've earned it," he said to Byron Pitts.
Pitts was about to make his first on-camera studio open for the CBS News Broadcast "60 Minutes." Pitts thought to himself, "if only Fagan knew." His mind flashed back to elementary school, when a therapist informed his mother, "I'm sorry, Mrs. Pitts, your son cannot read.
«Read the rest of this article»
By Elaine Sanchez, American Forces Press Service

Washington, D.C. – It's that time of year when top 10 lists seem to proliferate across nearly every web and news page in the nation, proclaiming everything from the best movies and TV shows to the most memorable photos and celebrities of the year.
Since I find it tough to encapsulate a year's worth of information into a tidy list, I typically steer away from the concept. However, this was such a momentous year for military families that I decided it was time to hop on the list-making bandwagon.
So, here's my top 10 most memorable military family moments of 2011. It's certainly not all-inclusive, but I'm hoping it at least hits the highlights. «Read the rest of this article»
Lest we forget…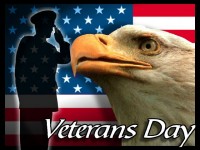 Yesterday was Veterans Day, a day set aside to honor the brave men and women who have taken up arms in defense of America and the freedom of her citizens in wars and conflicts.  It began in 1919 with President Woodrow Wilson's words "To us in America, the reflections of Armistice Day will be filled with solemn pride in the heroism of those who died in the country's service and with gratitude for the victory, both because of the thing from which it has freed us and because of the opportunity it has given America to show her sympathy with peace and justice in the councils of the nations…" «Read the rest of this article»
In their boots is a compelling show about the dramatic impact the wars in Iraq and Afghanistan have on us, the people here at home. The show features Iraq and Afghanistan service men and women and their families in stories and situations that have universal appeal. Episode 2 features the Real Story "Beating the Odds: Chapter 2" and special guests Alan Babin, Christy Babin, Sandy Trombetta (VA National Winter Sports Clinic) and Adrian Atizado (Disabled American Veterans).
A video used to be embedded here but the service that it was hosted on has shut down. «Read the rest of this article»