Topic: Jackson

Nashville, TN – Tennessee's modern tradition for the top names for new babies continued in 2013, with Emma and William taking the number one spots for a third consecutive year as the most popular names given by new Tennessee parents. «Read the rest of this article»

Clarksville, TN – Austin Peay's newly nationally-ranked baseball team will put its eight-game win streak on the line when it meets Memphis in a 6:30pm, Tuesday tilt at FedEx Park — its final regular-season non-conference tilt.
«Read the rest of this article»
Nashville, TN – With the April 18 tax deadline close at hand, Tennesseans have e-filed nearly 695,000 tax returns from their own computers, an increase of 10.7 percent over last year at this time, according to the Internal Revenue Service.
But the IRS estimates that 600,000 Tennesseans have waited until April to file their federal income tax returns and another 169,000 are expected to request a six-month filing extension. Those who owe tax must either file their return or an extension form by April 18th to avoid the late-filing penalty.
«Read the rest of this article»
Deadline to apply for Federal Assistance Programs Extended to August 5th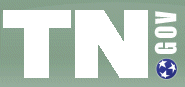 Nashville, TN – Governor Phil Bredesen today announced Tennessee has requested and received a 30-day extension of deadlines for FEMA assistance programs that will assist individuals in the 46 counties eligible for Individual Assistance as a result of the extreme weather and flooding that struck the state April 30th – May 2nd.
"I'm extremely pleased people will have more time to register to get the help they need as Tennessee recovers from these historic and devastating floods," said Bredesen. "I appreciate the support Congressman Jim Cooper, members of the Tennessee delegation and FEMA have provided as we've worked in partnership to assist affected Tennesseans." «Read the rest of this article»

If the severe storms and flooding between April 30th and May 18th affected your income, you may be eligible for Disaster Unemployment Assistance.
You can apply by calling (877) 813-0950 or (615) 253-0800 (in Nashville). Help is available Monday through Friday from 8:00am to 4:00pm.
Filing deadlines are:
June 7th, 2010 for Benton, Carroll, Cheatham, Crockett, Davidson, Decatur, Dickson, Dyer, Fayette, Gibson, Hardeman, Haywood, Henderson, Hickman, Houston, Humphreys, Madison, Maury, McNairy, Montgomery, Obion, Perry, Rutherford, Shelby, Sumner, Tipton and Williamson counties.
June 9th, 2010 for Chester, Clay, DeKalb, Hardin, Jackson, Lauderdale, Lawrence, Lewis, Macon, Robertson, Smith, Stewart, Trousdale, Wayne and Wilson counties.
June 21st, 2010 for Cannon, Giles and Marshall counties. «Read the rest of this article»
Number one names unchanged from 2008

NASHVILLE – New parents in the Volunteer State are sticking with Emma and William for a second consecutive year as the most popular names for girls and boys born in Tennessee. While the top spots remain the same, the list of most popular names for Tennessee babies born in 2009 includes some newcomers breaking into the top ten, and shows some formerly popular names falling out of favor.
The top ten names new Tennessee parents chose for their babies born in 2009* are as follows: «Read the rest of this article»
Tennessee to receive over $13.2 million; Clarksville $215,046
Washington – In the Obama Administration's continued effort to stimulate community development and job growth, U.S. Housing and Urban Development Secretary Shaun Donovan today awarded $620 million to over 500 communities across the country through the American Recovery and Reinvestment Act of 2009 (Recovery Act). To view the list the full list of grantees receiving funding under this program, visit HUD's Recovery Act website. Tennessee will receive over $13 million (see attached list).
The Recovery Act made available a total of $1 billion through the Community Development Block Grant (CDBG) Program. On July 16th, HUD announced the first round of grants under this program to nearly 700 communities, totaling $360 million. With today's announcement, all $1 billion are now in the hands of communities, working to create jobs and revitalize neighborhoods.
"Today, I am proud to announce that HUD has moved quickly to obligate more than $10 billion in Recovery Act funds," said Donovan. "Nearly three quarters of our Recovery Act funds are now available to communities across the country and are being put to work creating jobs, making homes more energy efficient, and strengthening neighborhoods." «Read the rest of this article»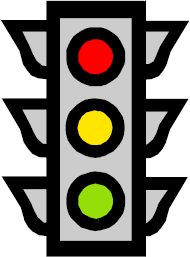 In February 2006, the City of Gallatin unveiled the Automated Camera Enforcement System. The system, known as A.C.E.S., is designed to catch drivers running red lights at intersections. Rather than relying on police officers to perform this function, the cameras automatically trigger when a driver enters an intersection after the light turns red. A police officer then reviews the tape, prints off a citation, and mails it to the owner of the vehicle that ran the light.
According to the Insurance Institute for Highway Safety, Gallatin is not alone. At least nine other communities in Tennessee, including Knoxville, Chattanooga, Germantown, Murfreesboro, and Jackson currently operate these devices.1 Other Tennessee communities considering their use include Clarksville, Morristown, Cookeville, La Follette, and Oak Ridge. Additionally, Chattanooga, Jackson, Mount Carmel, Red Bank, and Selmer have begun using speed cameras, similar devices used to capture speeding motorists.2 «Read the rest of this article»
Racial epithets amid high dollar vandalism alarms citizens, but not police
Vandalism of a Dorothy Cove home in Jackson has caused alarm and distress. The Jackson Police Department (JPD), is investigating the vandalism as a property crime. The damage has been estimated at between $8,00 and $10,000. However the Jackson-Madison County Branch of the NAACP has said it views the incident also as a hate crime. Police have not denied that racial epithets were found at the home last Tuesday, as part of their investigation.
Harrel Carter, president of the Jackson-Madison County NAACP Branch issued a press statement denouncing the hate crime. He based the characterization on the presence of racial epithets found in the home on Dorothy Cove. Carter held a press conference in the lobby of the Jackson Police Department, 234 Institute St.
«Read the rest of this article»