Topic: James Brown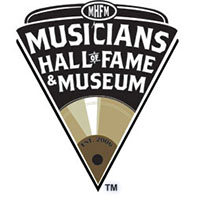 Nashville, TN – The fifth incarnation of the Musicians Hall of Fame and Museum (MHOF) Induction Ceremony took place on October 26th, 2016 at the Nashville Municipal Auditorium and a who's who of Music City's musical nobility were on hand to witness a high-flying night of music history.
The MHOF first opened on June 6th, 2006 to honor all musicians regardless of genre or instrument. While the Hall is populated by many well-known artists part of the mission statement of the organization is to showcase some of the lesser known talent and sideman who were responsible for creating the greatest songs in the library of recorded music.
«Read the rest of this article»

Clarksville, TN – Detective Michael Ulrey with the Clarksville Police Department Homicide Unit is still searching for information that would lead to an arrest in the January 4th, 2016 homicide of James Brown, which occurred at 831 Isaac Drive.
The investigators are seeking to speak with the owners of two vehicles seen on video during the time of the shooting.
«Read the rest of this article»

Clarksville, TN – Clarksville Police Homicide Detectives are continuing to pursue leads in the January 4th shooting death of James Brown.
The preliminary investigation has shown that unknown assailant(s) knocked on the front door of the residence shortly before 8:00pm. Mr. Brown exited his residence and could be heard by occupants of the home having a conversation with the unknown person(s).
«Read the rest of this article»

Clarksville, TN – On Monday January 4th, 2016 at 7:59pm, the Clarksville Police Department responded to a shooting that occurred at a residence on the 800 block of Isaac Drive where one person died at the scene.
The victim has been identified as 26-year-old James Brown (AKA J.L. Bey), a resident of Clarksville.
«Read the rest of this article»
Clarksville, TN – $izzul The Gr8 is on his way back to Tennessee, but this time as a recording artist. "I want people to know that there's some real hip hop out there," said the smiling rapper, who also sings in a smooth tenor voice on his songs.
$izzul, whose real name is Kory Marlowe, was born and raised in Nashville Tennessee. He attended Austin Peay State University, where he discovered his rapping talent. Marlowe's roommate was Stephen Williams, who is currently a gospel rapper in Nashville, TN known as "Young Duck." Williams and Marlowe used to "rap it up" as Marlowe says.
«Read the rest of this article»
Event Founders Set Sights on Next 10 Years of Contributions

Manchester, TN – The organizers of Bonnaroo announced today that after careful analysis of the first 10 years of the festival, they have been able to donate more than $5 million to local, regional and national charities and organizations.
Festival partner Rick Farman further explained that as they prepare for the 2012 festival, Bonnaroo organizers have challenged themselves to significantly surpass that amount over the next 10 years with innovative new programs and upgrades to existing charitable outreach and philanthropic support through the Bonnaroo Works Fund (BWF), the festival's official charitable arm. «Read the rest of this article»