Topic: James

Clarksville, TN – Today April 9th at 11:00pm, the Clarksville Nationals Little League had its opening ceremony led by the League President, Jason York.
Today they honored Detective Tyler Barrett with a field memorial sign, a check for "Shop with a Cop," as well as honoring the Clarksville Police Department and the Police Union with a plaque bearing the inscription, "He left us better than he found us."
Tyler began his career with the CPD in 1994, and he passed away in November of last year (2015). He was a Detective for the last 11 years of his career.
«Read the rest of this article»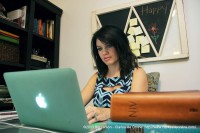 Clarksville, TN – Work. Work. Work. Study. Complain. Work. Worry. Clean. Write. Crumble. Cry. Work. This has been my existence.
My dogs were skunked last night. Not a little: like warfare of liquid fire raining upon our home. More good news: one of my dogs is nursing nine one-week-old pups. Now I am picturing nine helpless, blind little puppies withering away from the toxicity of rancid stench upon the bosom of their mother.
My thoughts (and the words I spoke aloud to my husband): "I feel like Job." Life has been so difficult for so long, and the hits just keep coming. «Read the rest of this article»

Nashville, TN – Tennessee's modern tradition for the top names for new babies continued in 2013, with Emma and William taking the number one spots for a third consecutive year as the most popular names given by new Tennessee parents. «Read the rest of this article»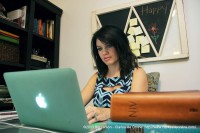 Clarksville, TN – Have you ever met someone "important", but didn't know they were important until later and you wished you could have said something smarter, or been more pleasing in your tone of voice, or more positive in your attitude?
I used to have an uncanny knack for meeting pastors under the worst conditions. «Read the rest of this article»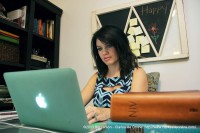 Clarksville, TN – How's life? Really think about it. Are you loving life, or does your heart ache?  Are you enjoying peace and joy, or are you like the salmon, always swimming up stream?
If you are like many people, you desire a calm that constantly eludes you and a happiness that only seems fit for other people.
Whether you have been a Christian for years, or if you are wrestling through your faith, you probably could learn from these 7 tips. «Read the rest of this article»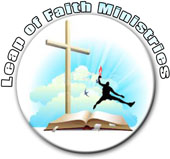 Clarksville, TN – When your eyes are examined, the doctor holds a card in front of you and says, "Keep your eyes here, but tell me when you see my other hand." Then he brings his hand from behind your head and pretty soon, out of the corner of your eye you see that hand.
That is the capacity God has given our physical eyes, and also our spiritual vision. We can be looking at Christ, and at the same time, out the corner of our eyes, there is something else trying to catch our attention. «Read the rest of this article»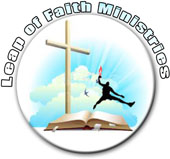 Clarksville, TN – "Dear brothers, is your life full of difficulties and temptations? Then be happy for when the way is rough your patience has a chance to grow. So let it grow and don't try squirming out of your problems. For when your patience is finally in full bloom, then you'll be ready for anything, strong in character, full and complete." (James 1:2-4)
God has a special plan for our lives. It began long ago when He first created us. He formed us lovingly, carefully, and exactly to His specifications. Every detail just as He wanted it, your looks, your abilities, your place of birth, the family you were born into or lack of it. «Read the rest of this article»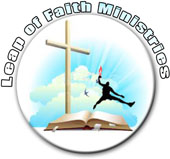 Clarksville, TN – Do you believe God made you the way you are for a reason? And put you where you are because He wants you to be there? Stop and think about it. If you are like me and everybody else I know, you are surrounded by many kinds of circumstances and you are reacting to them.
As children of God we can have authority over our circumstances. Think of yourself standing in the surf with the water up to your armpits and here comes a big wave. If you don't know much about waves you may try to run from it, but it will suck you back and throw you down with a thundering force. Helplessly you tumble around, gasping, and fighting for breath until you emerge in shallow water, bruised and dropping like a drowning kitten. «Read the rest of this article»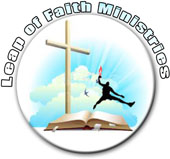 Clarksville, TN – It is said that "swearing is the feeble attempt of an ignorant mind to express itself forcefully." Anyone who has to use four letter words continually shows that he has a very limited vocabulary, a lack of class, and a vulgar thought life.
It's interesting that when God gave the Ten Commandments to the people of Israel, one of them was directed against the natural tendency of fallen human nature to use the name of God as an oath. "You shall not take the name of the Lord your God in vain, for the Lord will not leave him unpunished who takes His name in vain". (Exodus 20:7) «Read the rest of this article»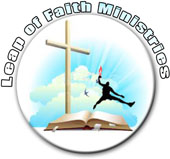 Clarksville, TN – With our critical thoughts surrendered to God, we must give Him our tongue as well and ask Him to control it. How many times have you said something you wish you hadn't?
The tongue has put people in trouble since the beginning of time. "…the tongue is a small thing, but what enormous change it can do… And the tongue is set on fire by hell itself, and can turn our whole lives into a blazing flame of destruction and disaster… but no man can tame the tongue. It is always ready to pour out its deadly poison. (James 3:5,6,8) «Read the rest of this article»