Clarksville, TN – Today April 9th at 11:00pm, the Clarksville Nationals Little League had its opening ceremony led by the League President, Jason York.
Today they honored Detective Tyler Barrett with a field memorial sign, a check for "Shop with a Cop," as well as honoring the Clarksville Police Department and the Police Union with a plaque bearing the inscription, "He left us better than he found us."
Tyler began his career with the CPD in 1994, and he passed away in November of last year (2015). He was a Detective for the last 11 years of his career.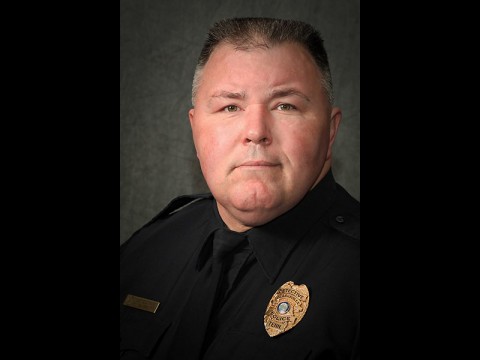 Tyler was instrumental in the success of not only the Clarksville Nationals Little League but in multiple community programs such as Shop with a Cop and the Clothe a Child Program.
President York and the Clarksville Nationals Little League wanted to make sure that Tyler was recognized and remembered at the league opening ceremony today. Also, they will be selling shirts in honor of Tyler and part of the proceeds will go to the Shop with a Cop funds.
Tyler's wife, Kim Barrett- CPD Dispatcher, daughters, and family were present for the ceremony. Speaking on behalf of Clarksville Mayor Kim McMillan was City Councilman and former CPD Police Officer Geno Grubbs. Speaking on behalf of the Clarksville Police Department was Detective and Police Union President Dennis Honholt. Councilman Grubbs and Detective Honholt shared what an honor it was to serve with Tyler and to be a part of the service he brought to the Clarksville community.
At the end of the ceremony, all the Little League teams released balloons up to Tyler.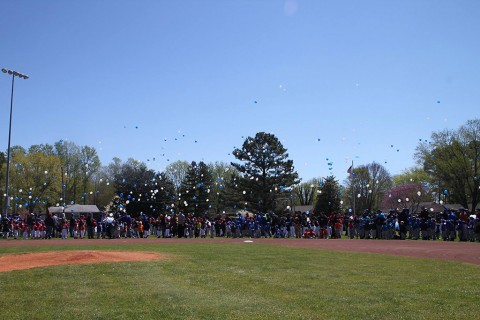 The Bible verse shared on the memorial sign used at the baseball field and on the shirts they are selling was the last post on Tyler's Facebook page.
James 5:15-16—"And the prayer offered in faith will make the sick person well: the Lord will raise them up. If they have sinned, they will be forgiven. Therefore confess your sins to each other and pray for each other so that you may be healed. The prayer of a righteous person is powerful and effective."