Topic: Java
Nashville, TN – The Greater Nashville Technology Council (NTC) will today wrap up its 2020 NTC Technology Summer Camps program, held virtually for the first time. Due to the COVID-19 Coronavirus pandemic, NTC quickly pivoted to host 14 virtual camps for a total of 150 students aged 4th grade through high school.

One of the advantages of going virtual was that the instructors didn't need to be Nashville-based; students were able to benefit from working with experts from across the country. In addition, going virtual made the camps more accessible to students throughout Middle Tennessee, including Davidson County, Robertson County, Sumner County, Wilson County and Williamson County.
«Read the rest of this article»
Austin Peay State University

Clarksville, TN – For the last couple of years, people keep calling the Austin Peay State University Department of Computer Science and Information Technology and asking the same question – what about community coding classes for adults?
Since 2017, the department has offered several computer coding classes and camps for local children, but if you were over the age of 18, you couldn't participate.
«Read the rest of this article»
Written by Gina Anderson
NASA Headquarters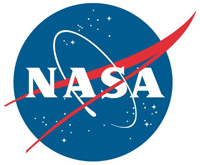 Washington, D.C. – When global food prices spiked dramatically in late 2007 and into 2008, the costs of many basic dietary staples doubled or even tripled around the world, sparking protests and riots. Panicked governments stopped exporting food, aggravating the crisis.
Almost as troubling: the crisis had taken the world by surprise.
To keep it from happening again, international leaders created an agricultural monitoring group, bringing together representatives from governments and aid groups.
«Read the rest of this article»
Latest coffeemaker testing results reveal modern features that offer added conveniences, but often at the expense of price and performance

Yonkers, NY – The classic coffeemaker has given rise to many new variations that offer consumers more than just a good cup of Joe. However in certain cases, Consumer Reports found that these added perks come at a cost.
In its recent tests of 61 coffeemakers, Consumer Reports tested models that brew two different coffees at once, double as a single-serve pod machine and even talk back to consumers, but some had a higher price tag and a poorer performance rating. «Read the rest of this article»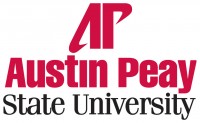 Clarksville, TN – Next fall, Austin Peay State University will begin offering two new academic programs that will prepare students to enter a world dominated by the Internet and mobile technology.
Last month, the University's Academic Council approved the APSU Department of Computer Science and Information Technology's plans to create a new Web technology minor and a mobile software technology minor. The new programs will officially take effect next fall, but students can already start taking courses toward these minors. «Read the rest of this article»