Topic: Joel Wallace

Clarksville, TN – The Clarksville-Montgomery County Education Foundation is pleased to announce Joel Wallace will assume the role of Board Chairman beginning July 1st, 2020. Wallace is a partner at the law firm of Cunningham, Mitchell & Rocconi.
«Read the rest of this article»

Clarksville, TN – The Visit Clarksville board of directors announces that Kyle Luther, senior vice president of commercial lending at First Advantage Bank, will serve as chairman of its board of directors for the 2019-20 year which began July 1st, 2019.
Luther is a native Clarksvillian and graduate of Austin Peay State University. He is an active member of the Clarksville Kiwanis and has worked in banking for 20 years. Luther is married with two children.
«Read the rest of this article»
City of Clarksville
Clarksville, TN – Clarksville Mayor Joe Pitts has outlined the process the City will use to recruit a successor to Clarksville Fire Rescue Chief Michael Roberts, who announced in January that he will retire July 31st, 2019 after 20 years in the position.
"This will be the first department head search for my administration," Mayor Pitts said. "Without a doubt, this will be an important hire, and one we will not take lightly."
«Read the rest of this article»
Thirty Five Graduate From Regional Leadership Program
Nashville, TN – Thirty five community and business leaders from Middle Tennessee have graduated from Leadership Middle Tennessee, Inc., a regional leadership institute.
The 2016 class is from the 10-county area which includes Cheatham, Davidson, Dickson, Maury, Montgomery, Robertson, Rutherford, Sumner, Williamson and Wilson.
«Read the rest of this article»
Murfreesboro, TN – Leadership Middle Tennessee (LMT) has selected 37 leaders from the region's community, nonprofit, academic and business sectors to participate in the 2016 Class of Leadership Middle Tennessee.
Class members were selected from 10 counties: Cheatham County, Davidson County, Dickson County, Maury County, Montgomery County, Robertson County, Rutherford County, Sumner County, Williamson County and Wilson County.
«Read the rest of this article»
APSU Sports Information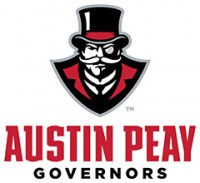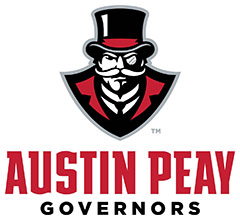 Clarksville, TN – And you thought election season was over.
Unchallenged for years as the official mascot for Austin Peay State University, Governor Peay X's stranglehold on that role appears in serious jeopardy. A new candidate – known as 'The Gov' – has emerged to oppose the incumbent in a race to become the face of Austin Peay.
Austin Peay is rife with change at the moment. A new logo, refurbished football stadium and the addition of new President Dr. Alisa White have made the climate right for a challenger to a long-established figure. Though a newcomer to the mascot world, The Gov has picked an opportune moment to throw his hat into the ring to become Austin Peay's next mascot.
«Read the rest of this article»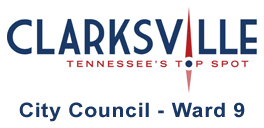 Clarksville, TN – Clarksville Councilman Geno Grubbs of Ward 7 and Councilman Joel Wallace of ward 9 are hosting a Town Hall meeting on Wednesday, September 24th, 2013, at 7:00pm at the Clarksville-Montgomery County Public Library located at 350 Pageant Lane.
They will be available to discuss your questions and concerns regarding city business.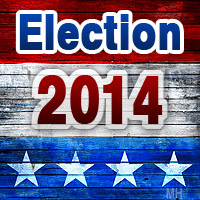 Cunningham, TN – Candidate for District Attorney General, 19th Judicial District Joel Wallace spoke at the 106th Annual Lone Oak Picnic held by the Central Civitan Club on Saturday, July 27th, 2014.
"You know we have been working really hard in this election. We're going to continue working hard over the next week," stated Wallace. "Going around and talking to folks when we've been out knocking on doors and talking to voters, the message I have heard from people is that they want a change in office of District Attorney."
«Read the rest of this article»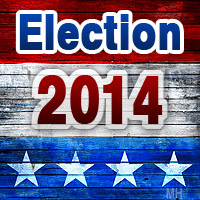 Clarksville, TN – The Clarksville-Montgomery County "League Of Voter Empowerment" (L.O.V.E.), a voters club comprised of local residents who meet monthly to discuss politics and the current state of governmental affairs, has announced its endorsements for the August 7th, 2014 State Primary and County General Election.
L.O.V.E. members are all active in the community in a variety of ways; they assemble to discuss issues that affect the community and work toward solutions that might benefit the community as a whole. «Read the rest of this article»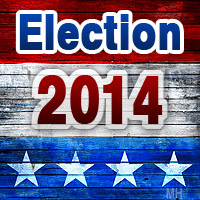 Clarksville, TN – On Tuesday, July 22nd, 2014, the Clarksville Association of Realtors and the Clarksville Home Builders Association will be hosting a Political Candidate Forum featuring candidates running in the August 2014 State Primary and County General Election.
The Political Candidate Forum will take place at the Montgomery County Civic Hall located at 350 Pageant Lane, Suite 201, beginning at 8:15am. «Read the rest of this article»