Topic: John Richardson
Using Laughter to Change our Community

Clarksville, TN – The hilariously funny Comedy on the Cumberland  returns for another season of stand-up comedy in Clarksville, April 24th, 7:00pm at the Riverview Inn, to benefit Restore Ministries and the YMCA.
Restore Ministries is a new program that offers small groups, counseling and other services to help those in our community make lasting positive changes in their lives.  No matter what needs attention and healing, Restore Ministries can provide the support and guidance a person needs to learn, grow and ultimately thrive.  Restore Ministries accomplishes this two ways:  counseling and small groups.
«Read the rest of this article»

Clarksville, TN – When Comedy on the Cumberland began in Clarksville two years ago, the man behind the event said it was just an idea to generate advertising revenue, and raise money for local charity.  Now the event has become one of the most popular stops by comedians around the country.
«Read the rest of this article»
Oak Grove, KY – A&S All Support held a comedy fundraiser at the Valor Hall Conference and Event Center in Oak Grove, Ky on Saturday night. The show featured Clarksville Native Big John Richardson and the Queen of Southern Sass, comedian Etta May.
"Big John" John Richardson has been a comedian for 10 years, and specializes in what he calls, "Clean Comedy for Dirty Minds." Richardson was born the third of five children and uses his sense of humor to deal with situations he encounters in life. One of his funniest numbers involves parental discipline,  "I brought you into this world, I can take you out of it!"
«Read the rest of this article»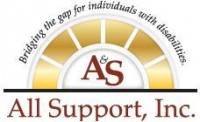 Oak Grove, KY – Etta May, the queen of southern sass, brings her stand-up comedy show to the Valor Hall and Convention Center in Oak Grove Kentucky this Saturday night.
What's the best way to describe Etta May? "Minnie Pearl with a migraine." To put it simply, when Etta May takes the stage, she is the reigning Queen of Southern Sass. She reflects "You know you're getting fat when you sit in the bathtub and the water in the toilet rises!"
«Read the rest of this article»

Clarksville, TN – Any time you can mix raising money for a charity while at the same time making people laugh, you have a sure fire recipe for success.
This is exactly what Hank Bonecutter does with his Comedy on the Cumberland franchise. He takes three very funny comedians, mixes them liberally with a worthy charity that helps to fight hunger in our community, he then adds in a great crowd, and if you were there you had a really good time.
«Read the rest of this article»

Clarksville, TN – Comedy on the Cumberland returns to the Roxy Theater on  Tuesday, September 20th, 2011  for another great night of stand up comedy. This show will benefit Radical Mission, a local ministry that strives to support those who are down on their luck, and need the basic necessities just to get by. «Read the rest of this article»