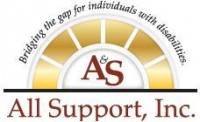 Oak Grove, KY – Etta May, the queen of southern sass, brings her stand-up comedy show to the Valor Hall and Convention Center in Oak Grove Kentucky this Saturday night.

What's the best way to describe Etta May? "Minnie Pearl with a migraine." To put it simply, when Etta May takes the stage, she is the reigning Queen of Southern Sass. She reflects "You know you're getting fat when you sit in the bathtub and the water in the toilet rises!"

Born and raised in Bald Knob, Arkansas, Etta May grew up alongside nine older brothers, who referred to their baby sister as "the human sacrifice." In fact, Etta May's parents – her father, a potpourri farmer, and her mother, bedridden by constant childbearing, – did not realize Etta May was a girl until she required a training bra.

There are two shows, 6:00pm and 8:30pm, and tickets are $20.00 for active duty military, $25.00 general admission, and $35.00 per couple.  Tickets can be purchased at http://www.ascomedylive.com/buy-tickets.html.

Opening act will be former Northwest High School graduate, and Comedy on the Cumberland performer "Big" John Richardson.

A&S All Support was founded with the belief that all people with a disability have the right to work if they choose to. Over the past 4 years, we have been dedicated to bridging the employment gap for individuals with disabilities. A&S All Support works closely with our local business community to secure employment opportunities for our clients with disabilities.

Their mission is to empower their clients by helping to bridge the employment gap for individuals with disabilities through the use of skill assessments, placement services and job coaching. A&S All Support firmly believes that everyone should be given the opportunity to work regardless of their disability. A&S All Support assists and guides our clients in securing gainful employment by overcoming many of the obstacles they may encounter in today's competitive employment market.

Valor Hall is located at 105 Walter Garrett Lane, Oak Grove, KY.

For more information call 270.640.7144, or visit the website at www.asallsupport.org, or www.ascomedylive.com.



About Hank Bonecutter
Sections
Events
Topics
A&S All Support Inc., Bald Knob AR, Comedy on the Cumberland, Comedy Show, Etta May, John Richardson, Minnie Pearl, Northwest High School, Oak Grove KY, Valor Hall and Convention Center, Walter Garrett Lane