Topic: Lee harris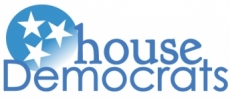 Nashville, TN – Leaders of Tennessee's legislative delegation today praised the plan presented by Tennessee Governor Bill Haslam to combat the state's opioid crisis. The proposal features a three-pronged approach that focuses on prevention, treatment and law enforcement.
Democratic leaders today said the plan is a step in the right direction, but add the most effective thing Tennessee lawmakers can do to combat the crisis is to pass Medicaid expansion in the state.
«Read the rest of this article»
New bill will make it explicitly clear that fundraising on state-ownded property is illegal.

Nashville, TN – Tennessee Governor Bill Haslam hosted yet another private political fundraiser for a Republican candidate at the Executive Residence on Monday.  Following the event for Senator Marco Rubio, Democrats again raise questions about the legality of Haslam's political fundraising activity on state-owned property.
«Read the rest of this article»

Nashville, TN – Senator Lee Harris and Representative John Ray Clemmons today called on Tennessee Governor Bill Haslam to account for any state tax dollars he is using to host Representative Diane Black's July 21st, political fundraiser at the Governor's residence and return those funds to the taxpayers.
«Read the rest of this article»

Nashville, TN – Democrats in the Tennessee General Assembly released today a list of 10 proposals to combat gun violence in Tennessee in an email blast to supporters around the state.
"Inaction is no longer an option," state Representative G.A. Hardaway said. "Moments of silence may demonstrate respect of lives lost, but we can truly honor the deaths of our loved ones, when we follow-up by enacting common sense laws to prevent more tragic killings of innocents."
«Read the rest of this article»
Senator passed meaningful, progressive legislation in her first term

Nashville, TN – The 109th Tennessee General Assembly reached its final adjournment yesterday, and state Senator Sara Kyle completed her first term as an advocate for women and economic justice with an ability to pass good legislation.
«Read the rest of this article»
Amendment mirrors plan adopted by Tennessee General Assembly for private campuses this year; Requires new FOCUS Act boards work through, develop gun policies for public campuses

Nashville, TN – Lawmakers unsure whether to allow guns on public college campuses could apply the "Bell Plan" that was recently passed to require gun policies at private colleges and universities in Tennessee, Senate Minority Leader Lee Harris said.
"We've had a lot of debate this year about guns on campuses, with gun advocates hoping to expand the places where guns are allowed," Senator Harris said. "On the other side of the debate, our public universities, faculty members, and state police chiefs, among others, are concerned about expanded gun access to college campuses. «Read the rest of this article»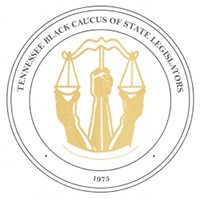 Nashville, TN – The members of the Tennessee Black Caucus of State legislators are joining with the Mayors of Memphis, Knoxville and Chattanooga in opposition to HB0779/SB0749.  The bill would allow areas that have been annexed into those cities to vote on de-annexing or withdrawing from the city that annexed them.
The mayors say the bill could potentially be disastrous for the cities resulting in major population loss and torpedoing efforts to attract new businesses.
Caucus Chair Brenda Gilmore said that the majority of the Caucus represents areas that would be adversely affected by the bill and added, "The economic issues that these cities could be facing because of this legislation could be catastrophic.  The Black Caucus cannot stand idly by while these cities and some of the majority-minority communities around them face the possibility of extreme economic hardship." «Read the rest of this article»
After disavowing Forrest, Trump, it's time to step up and lead

Nashville, TN – Tennessee Senate Minority Leader Lee Harris released the following statement regarding the legislature's passage of the Heritage Protection Act, which awaits the governor's signature:
"After the tragedy in Charleston last summer, there were renewed calls across the South to break with our divisive past and remove endorsements of the Confederacy from shared, public space. Governor Haslam broke with some members of his own party and joined leaders like Nikki Haley who are working toward a more inclusive future, when he said of Forrest, 'that would not be one of the Tennesseans I would honor.'"
«Read the rest of this article»

Nashville, TN – The Joint House and Senate Black Caucus today unveiled its 2016 package for criminal justice reform in Tennessee.
"We have too many Tennesseans wasting away in jail for non-violent, minor crimes that involve either drugs or simply an inability to pay fines," said Senate Minority Leader Lee Harris.
«Read the rest of this article»
Net metering policies encourage individuals, businesses to use solar

Nashville, TN – Legislation sponsored by Senate Minority Leader Lee Harris to authorize net metering and make clean energy a better deal for individuals and businesses has been introduced in the state Senate.
«Read the rest of this article»