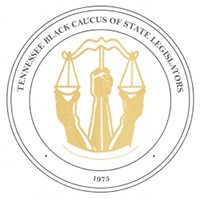 Nashville, TN – The members of the Tennessee Black Caucus of State legislators are joining with the Mayors of Memphis, Knoxville and Chattanooga in opposition to HB0779/SB0749.  The bill would allow areas that have been annexed into those cities to vote on de-annexing or withdrawing from the city that annexed them.
The mayors say the bill could potentially be disastrous for the cities resulting in major population loss and torpedoing efforts to attract new businesses.
Caucus Chair Brenda Gilmore said that the majority of the Caucus represents areas that would be adversely affected by the bill and added, "The economic issues that these cities could be facing because of this legislation could be catastrophic.  The Black Caucus cannot stand idly by while these cities and some of the majority-minority communities around them face the possibility of extreme economic hardship."
Senate Minority Leader Lee Harris of Memphis gave an example of one of the targeted areas:  "It's come to our attention that Hickory Hill, a majority-minority community, could be cut off from police protection, fire service and trash pick-up with no plan for how Shelby County would provide these services." Sen. Harris added, "This is a wildly disruptive bill with the potential to bankrupt any city or county in Tennessee, while leaving citizens unsure where to turn for police, fire protection or trash pickup."
House Assistant Democratic Leader Joe Towns, also of Memphis, said the bill could re-do annexations that date as far back as the 1980's. "You're going to go back 20 years and change the law?  On something that's already set?  That's real sneaky, that's real lowdown.  That's real evil in my opinion".
Towns added that the bill is so far-reaching in its effects, "you have to question the motivation behind this after seeing how it targets African-Americans cities and communities."
A version of the bill has already passed the House of Representatives.  The Senate version is in committee and has been heavily amended, including an amendment that would widen the bill to include the entire state.  Senator Sara Kyle of Memphis praised that change saying, "It sure was good to see so many from the city of Memphis come together against the 'path to break up' bill".
The legislation is scheduled for a second day of hearings in the Senate State and Local Government Committee today, Tuesday, March 29th.