Topic: Lemonade
Fort Campbell, KY – Campbell Crossing, the on-post housing community on Fort Campbell, is gearing up for their upcoming Lemonade Day event, sponsored by USAA.
The event will take place on Saturday, August 26th, 2017, throughout the Campbell Crossing community, as well as at the PX for select residents.
«Read the rest of this article»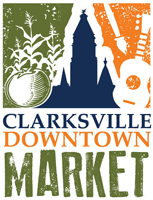 Clarksville, TN – The Saturday Clarksville Downtown Market sponsored by Clarksville Parks and Recreation is a place anyone would have a great time selecting the freshest of locally grown food—tomatoes, squash, peppers, greens, honey, whoopie pies, homemade ice cream, flavored lemonade, peaches, blueberries, baked goods (fried pies, cookies, fruit pies, and breads), raw milk cheeses, popsicles, homemade jams and jellies, eggs, steak specials, beef, rabbit, pork, sausage, Canadian bacon, eggs, kettle corn, broccoli salad,etc.
What you may not expect is the variety of other items offered.
«Read the rest of this article»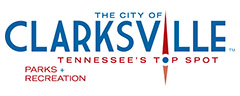 Clarksville, TN – Live music, games, great food and of course fireworks were the highlight of the City of Clarksville's eighth annual Independence Day Celebration at Liberty Park held Friday, July 3rd, 2015.
"Tonight is our July 3rd Independence Day celebration," stated Clarksville Parks and Recreation Special Events Supervisor Jessica Goldberg. "We have great music and lots of food. It's just a great family event."
«Read the rest of this article»
An exercise in homelessness.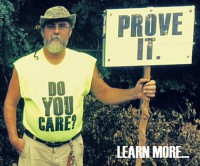 Clarksville, TN – I got off to a good start this morning: I woke up, wrote a bit, and then caught the bus to my street corner for the day (at Madison Street and Memorial Drive).
I just had a thought: when I was a kid, I spent a lot of time standing in the corner, and now I'm standing on the corner. Some things just make you go hmm.
Well, you'll be glad to know I didn't have to buy a flashlight because two sweet ladies each brought me one—one is bigger, so I can use it in my camp, and the other is smaller and will fit in my backpack.
«Read the rest of this article»


Clarksville, TN – On Thursday, July 3rd, thousands of Clarksvillians made their way to Liberty Park for the City of Clarksville's seventh annual Independence Day Celebration. Attendees enjoyed live music, drinks, and food such as funnel cakes, hotdogs, and other festival favorites.
The evening got started with the presentation of the colors and  Staff Sergeant Scott Letourneau of the 160th Special Operations Aviation Regiment singing the National Anthem.
«Read the rest of this article»
Clarksville, TN – Driving up Hwy 149 from Clarksville, one could smell the sweet aroma of something good cooking as you topped the hill. The 2nd Annual BBQ Cookoff was well underway at Hilltop Supermarket.  Turning into the parking lot, tents, grills, barrels and other means of cooking barbecue came into view.
Some of the contestants arrived as early as 5:00am to setup and begin preparing their barbecue. This year's contest consisted of two categories: Chicken and Ribs. There was plenty barbecue to sample, as most of the contestants were also selling what they cooked.
«Read the rest of this article»
This week we are celebrating "Dog Days" at the market
The Downtown Market has gone to the dogs this week as we welcome the Humane Society of Clarksville as our features guest. Jon Roniger will be back playing music this week!
Feel free to bring your furry friends, but remember to leash them! Also, please clean up any accidents that may occur while at the market. Visit the Humane Society at: www.clarksvillehumanesociety.com.
Come register to win a Nissan Cube! Sponsored by Planters Bank of Clarksville. «Read the rest of this article»
This marks the 6th week of the Downtown Market, and it's also Father's Day weekend! Come and make a Father's Day card for Dad at the arts and crafts tent.
This week the featured guest will be Summer Fun Horse Camp of Clarksville. Their camps are designed for those young ones that do not get a chance to have hands on experience with horses as well as children that have horses and want to learn more.
The kids get a chance to learn about horses while learning about care and safety. Each day is packed full of outdoor activities that provide interaction with the other campers and with the horses. «Read the rest of this article»