Topic: Local Politics
Old resolution # 73-2005-06 (also referred to as the "blight" ordinance") is now resolution # 96-2007-08.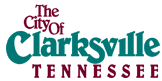 At a Special Called Session under heavy police presence, the Clarksville City Council heard from a wide cross-section of the affected redevelopment district and concerned citizens Monday night. Attendance was estimated at over 200 people. Despite pleas for more openness and deletion of the threat of eminent domain against homeowners and property owners, the Council gave first reading approval of Resolution 96-2007-08 with a vote tally of 3 Nays against 9 Yeas.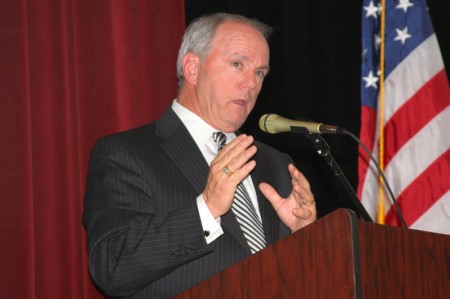 The agenda presented at the meeting deviated from that released to the public. The previously released agenda stated that the council "desires to delete Ordinance 73-2005-06 in its entirety and amend the same, or replace the same, with the hereafter Clarksville Center Redevelopment and Urban Renewal Plan." No explanation was offered for the change-up in agenda criteria. Ordinance 96-2007-08 was listed as "an ordinance adopting the Clarksville Center Redevelopment and Urban Renewal Plan.
After motions to delete several items from the agenda, Mayor Johnny Piper gave a slide presentation summarizing the history of the Clarksville Center Redevelopment Plan. Acknowledging that the original plan had failed to follow several provisions of state law, Mayor Piper said several steps were taken to correct those flaws. However, repeal of the plan was never pursued. «Read the rest of this article»
July will mark the 43rd anniversary of the signing of the Civil Rights Act of 1964. One of the most powerful planks of that law is Title VI. "Title VI prohibits discrimination on the basis of race, color, or national origin in programs and activities receiving federal financial assistance." In a nutshell, Title VI stipulates that no state, nor any agency of a state, no municipal or city government; no postsecondary or local educational agency or any private entity contracting or partnering with any of the aforementioned governmental entities, shall discriminate in programs and activities which receive federal financial assistance, based on race, ethnicity, color, or national origin.
In calling for its enactment, President John F. Kennedy identified "simple justice" as the justification for Title VI:
"Simple justice requires that public funds, to which all taxpayers of all races contribute, not be spent in any fashion which encourages, entrenches, subsidizes, or results in racial discrimination. Direct discrimination by Federal, State or local governments is prohibited by the Constitution. But indirect discrimination, through the use of Federal funds, is just as invidious; and it should not be necessary to resort to the courts to prevent each individual violation." See H. R. Misc. Doc. No. 124, 88th Cong., 1st Sess., 3, 12 (1963). «Read the rest of this article»

The recent appeal hearing of former Asst Fire Chief Jeff Burkhart is likely to be costly to the taxpayers. A wrongful termination lawsuit can be expected to land on City Hall's doorsteps. A review of the proceedings would give even Jose Feliciano the chills. Insubordination- not in a coon's age or a horse's derriere. Hurricane Katrina would have steered clear of this farce. «Read the rest of this article»
Clarksville Online has obtained an exclusive interview with former Clarksville City Councilman Gabe Segovia who was present at the appeal hearing today.
A three-person city panel consisting of City Councilmen Bill Forrester ward 11, Wayne Harrison ward 12 and Clarksville Gas and Water Gas Division Manager Tae Eaton voted unanimously yesterday to uphold Clarksville Mayor Johnny Piper's decision to terminate former Clarksville Fire Rescue Assistant Chief Jeff Burkhart. Jeff Burkhart was fired by Clarksville Mayor Johnny Piper for insubordination in April, after he refused a transfer to the Building Maintenance Department. Burkhart had been with the Clarksville Fire Rescue for 22 years. «Read the rest of this article»

Dear Readers,
I received a phone call from a Ms. Rita Ewing who was so disturbed about the spending at the Clarksville Gas and Water Department that she and her church took it upon themselves to put together a public forum about their concerns.
Ms. Ewing is an elderly person who has chosen to remain quiet on a lot of issues but states in a phone conversation to me that enough is enough, and it is now time for herself and others to speak out on this issue.
She has already voiced her concerns to City Councilman James Doyle and has him on the forum agenda to speak.
"Time To Get Involved and Time For The People to Speak Out Forum"

When:
Thursday May 24, 2007
Time:
6:00 P.M.
Place:
Williams Chapel Missionary Baptist Church730 Needmore Rd,Clarksville TN 37042
Bring your Questions, Comments, and Grievances, This event is FREE & OPEN TO THE PUBLIC! «Read the rest of this article»

I took the weekend off, I hope no one minded too much :)
A couple of election related things to talk about.
Automated phone calls for election purposes, these should be banned. Let living people call as much as they wish, provided they promptly honor requests from the phone customer to be removed from their list.
Deceptive campaign ads. These should never be tolerated. Once it's proven that a clearly deceptive ad was issued by a candidate, whoever authorized them should be sent to jail. No if's, but's, or excuses. «Read the rest of this article»

I have posted the election results. To view the results for Clarksville/Montgomery County Tennessee click the election 2006 results button at the top of the page, or click here.
I was going to write an article on the Democrats taking both the House and Senate, but due to my illness yesterday, Christine beat me to the punch. Read her article it's quite good!

This information is provided to inform voters of the location of their polling place. However, a voter must be registered in that district to be eligible to vote at that polling place. Therefore, if you have moved or are unsure where you are registered, you should call the Montgomery County Election Commission Office for more information at 648-5707. «Read the rest of this article»

It's really great that 20,972 people early voted in Montgomery County Tennessee, but a total of 74,843 people are registered to vote here. That leaves 53,871 people who have yet to vote! I want to strongly encourage each and every one of you to do so, on November 7th. Your party and who you will vote for doesn't matter, your participation in the democratic process does. No excuses. Your vote does make a difference, so get out and VOTE!
A video used to be embedded here but the service that it was hosted on has shut down.

A Choose Charles Campaign Concert will be held from 7 – 9 p.m. this Wednesday, Nov. 1. Free and open to the public, the event features performances by some of Clarksville's most popular musicians, including Ben Wilson, Wayne Widick, Jon Prudhomme, Chris Monhollen and others. The event will be held at Brunie's Restaurant, 101 Legion St. For more information, call Cindy Chambers at 237.4518.