Topic: Matthew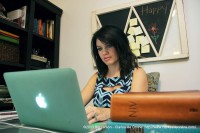 Clarksville, TN – One of the best parts of the Christian community is the idea and practice of serving. Serving is an integral part of being a Christian in action. Christ was the ultimate "servant."
And Jesus called them to him and said to them, "You know that those who are considered rulers of the Gentiles lord it over them, and their great ones exercise authority over them. But it shall not be so among you. But whoever would be great among you must be your servant, and whoever would be first among you must be slave of all. For even the Son of Man came not to be served but to serve, and to give his life as a ransom for many." Mark 10:42-45 «Read the rest of this article»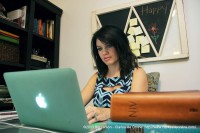 Dear Adam,
I can't imagine what it is like to be a guy! What a load of responsibility (Genesis 3.17-19)! But I'm not going to lie, I feel like you could've done so much better. There's a time to be laid-back and there's a time to take action. That was an action time. You were supposed to co-rule with Eve, not give into sin.
I wish you would have been the voice of reason. Instead, you blamed her for your part in the sin, but that was a part of the curse that began with the sin (Genesis 3.12).
«Read the rest of this article»
Clarksville, TN – "This can all be yours if you give me your devotion," Satan said to Jesus (Mt. 4:8–9). Satan is still saying the same thing to us, but we must not think that worshiping him means a literal bowing at some pagan altar. It's far more subtle than that, but just as fatal to our spirits. In fact, partnering with Satan doesn't require any literal acknowledgement of Satan as lord; it requires only a submission to his will.
Our society is not only comfortable with gross immorality, we applaud it. Too often, believers applaud it as well. Many times, we've said, "Thy will be done" to the enemy by simply turning on the TV; it's as simple and unremarkable as that. «Read the rest of this article»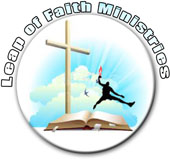 Clarksville, TN – Love is something we Christians talk a lot about. "God is love, Jesus loves you, I love you." But we sometimes fall short of really loving each other. Jesus said, "This is My commandment, that you love one another as I have loved you." (John 15:12 NKJV)
Love means more to us than anything else in the world. We were created to love God and to love one another. When we don't love or feel loved, fearful things happen to us. We become hurt, resentful, afraid of each other, hateful, and guilt ridden. These are all a result of lack of love. A love that accepts, approves of, and believes in others, is patient and kind, never selfish or envious, never proud or seeking its own reward or way. It doesn't hold grudges and doesn't get upset when it must suffer wrong. Such a love endures without weakening in all circumstances. «Read the rest of this article»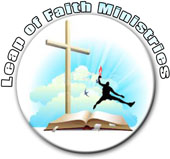 Clarksville, TN – Not one sparrow can fall to the ground without God knowing it. And the very hairs on our heads are all numbered.
So don't worry we are more valuable to Him than many sparrows. (Matthew 10:29-31) Jesus told His disciples that God keeps an eye on every sparrow and counts every hair on our heads, yet the fact remains that sparrows do fall.
Tragedies do come to us. Innocent little children die under the wheels of cars driven by drunks. Someone we love is struck by cancer and dies in spite of our prayers. «Read the rest of this article»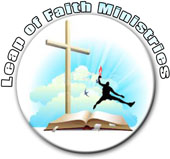 Clarksville, TN – When your eyes are examined, the doctor holds a card in front of you and says, "Keep your eyes here, but tell me when you see my other hand." Then he brings his hand from behind your head and pretty soon, out of the corner of your eye you see that hand.
That is the capacity God has given our physical eyes, and also our spiritual vision. We can be looking at Christ, and at the same time, out the corner of our eyes, there is something else trying to catch our attention. «Read the rest of this article»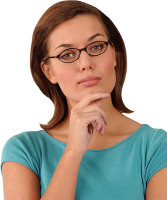 †oday's Word
"Then Peter came up and said to him, "Lord, how often will my brother sin against me, and I forgive him? As many as seven times?" Jesus said to him, "I do not say to you seven times, but seventy times seven." (Matthew 18:21-22)
†oday's Morning Glory
My friend Ron Edmondson (you can read his blog at http://ronedmondson.com) posted this on his Facebook,
"God is a God of second chances, but He is NOT a God of second place." «Read the rest of this article»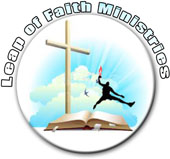 Clarksville, TN – There are some things in Christianity that are harder to understand then other things. Submission is one of them.
When we become Christians, one of the first things we are told about our new life is that "But as many as received Him, to them gave the power to become the sons of God…" (John 1:12 KJV).
When we first discover that verse we think "Wonderful, all that power is mine!" Then we find out even better news, "and if children, then heirs, heirs of God and joint heirs with Christ…" (Romans 8:17 NKJV) Just imagine being joint heirs with the Son of God who said "All authority has been given to Me in heaven and on earth." (Matthew 28:18 NKJV) «Read the rest of this article»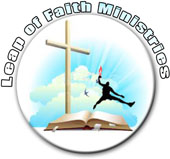 Clarksville, TN – It is said that "swearing is the feeble attempt of an ignorant mind to express itself forcefully." Anyone who has to use four letter words continually shows that he has a very limited vocabulary, a lack of class, and a vulgar thought life.
It's interesting that when God gave the Ten Commandments to the people of Israel, one of them was directed against the natural tendency of fallen human nature to use the name of God as an oath. "You shall not take the name of the Lord your God in vain, for the Lord will not leave him unpunished who takes His name in vain". (Exodus 20:7) «Read the rest of this article»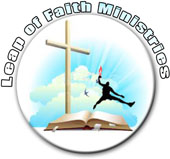 Clarksville, TN – The most common form of drug abuse is alcohol. It provides a temporary high, a chance to forget the problems of the moment, and a relief from tension. But, like other drugs it is demoralizing and destructive.
God's original intention was that wine should be enjoyed by men and women, but in moderation. (Psalm 104:15) He warns against overuse that results in the loss of ability to make proper decisions. (Proverb 31:4-5; Hosea 4:11) «Read the rest of this article»