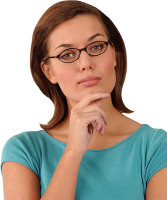 †oday's Word
"Then Peter came up and said to him, "Lord, how often will my brother sin against me, and I forgive him? As many as seven times?" Jesus said to him, "I do not say to you seven times, but seventy times seven." (Matthew 18:21-22)
†oday's Morning Glory
My friend Ron Edmondson (you can read his blog at http://ronedmondson.com) posted this on his Facebook,
"God is a God of second chances, but He is NOT a God of second place."
So he got me thinking, What does the Bible say about second chances? So I did what any scholarly and astute individual would do…I Googled it.
What I found surprised me. We all know when we start typing something in the Google search box, it likes to predict what we are going to type based on the most popular searches. What I noticed it that people are more like to search for bible verses on "Second Chances" than they are on the "Second Coming". What that sounds like to me is that we are more concerned with our position with Christ based on our past mistakes than we are in the afterlife and the return of our Messiah. Enlightening to say the least.
This is how I break down God's forgiveness to my kids: there is NO SIN too big to be forgiven by our Father in Heaven if we repent and ask for forgiveness. Here's the caveat I am quick to mention: Sin separates us from God, so if we choose to sin with the knowledge that God will forgive us, we are not living in His living, active, moving grace and love. In other words, we are missing out on a relationship with Him when we sin even when we know better and are personally convicted not to sin.
When we love people, we want to see them happy. We enjoy pleasing them. As our love relationship with God deepens we will take more pleasure in doing things that are pleasing to Him, even more so than doing things that please us.
†oday's Prayer
Dear God, I pray daily to empty me of myself and to be filled with your Holy Spirit. I pray for continued guidance as I learn how to rid myself of sin that separates me from you. Thank you for Jesus as our perfect example. Thank for your forgiveness and grace and for taking away the pains of sin when I come to you in prayer. I praise you and love you! In Jesus' name I pray, Amen!
[This was originally posted on MorningGloryDevo.com]