Clarksville, TN – The weekly Clarksville Parks and Recreation Department Recreation Report provides Clarksvillians with a glimpse at the activities and events that are available from the Parks and Recreation Department for them to enjoy together as a family.
This weeks highlights include: Indoor Aquatic Center, Spooky Spectacular, Cumberland Arts Experience and Clarksville Downtown Market.
Indoor Aquatic Center is now open for the fall and Winter Season!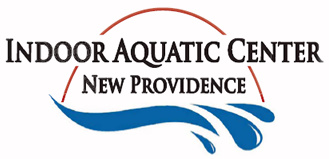 The Indoor Aquatic Center, or IAC, located at 166 Cunningham Lane, has opened its doors for the indoor season!
The Center is open Monday through Thursday from 6:30am to noon and 3:00pm to 8:00pm. Friday hours are 6:30am to noon and 3:00pm to 6:00pm. Saturday the Center is open from noon to 6:00pm and Sunday from 1:00pm to 6:00pm.
Pool passes are available year-round and can be purchased at our Main Office located at 102 Public Square or at the IAC. Daily Admission is also available for $3.00 on Mondays, Wednesdays and Fridays. Tuesdays you can get into the pool for only $1 and Thursdays are buy-one-get-one-free admission days. Weekend admission is $5.00. Wibit and Climbing Wall use is $2.00 everyday, excluding Wednesdays when these fun features are free to pool-goers!
For more information on programming at the facility and pool pass pricing, visit www.cityofclarksville.com/aquatics.
Spooky Spectacular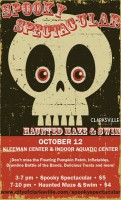 The Kleeman Community Center and the Indoor Aquatic Center will be scaring up some Halloween fun with their first-ever Spooky Spectacular on Saturday, October 12th. The Spooky Spectacular will take place at both facilities, located side-by-side at 166 Cunningham Lane.
Activities from 3:00pm to 7:00pm will include inflatables, floating pumpkin patch, music provided by an onsite DJ, as well as vendors with games and prizes for folks to enjoy. Admission is $5.00 per person. These activities will be very family-friendly.
The Haunted Maze and Haunted Swim portions of the evening will take place from 7:00pm to 10:00pm at the Indoor Aquatic Center. Admission is $4.00. These events are geared towards the older crowd may be considered too scary for young children.
Cumberland Arts Experience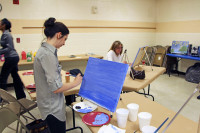 The Kleeman Community Center is excited to offer the next Cumberland Arts Experience, Wednesday, October 16th from 10:00am to noon. This program will teach basic painting skills as participants paint along with an instructor to create a piece of art they can take home with them.
The class will feature a painting inspired by things and places in the Cumberland region. Cost is $35.00 per class and includes paint & canvas.
The Cumberland Arts Experience is much more than a painting class, but an entire night of fun as participants will be treated to light music, "mocktails" and food tastings from local chef Kristina Waters. Interested? Register online at recpro.cityofclarksville.com.
*New* Boxing Cardio Class
Are you looking for a great way to burn away calories while improving your rhythm and coordination? Burt-Cobb Community Center has the perfect class for you, beginning November 4th – boxing cardio!
Classes are held Mondays from 6:30pm to 7:30pm. Cost is $3.00 per class with a Community Center ID. The class is open to ages 9 years and up.
Clarksville Downtown Market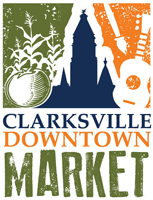 We're #1!! Yes, that's right- for the 4th time in a row the Clarksville Downtown Market was voted #1 in Tennessee through America's Farmland Trust contest!
Thanks to all of our supporters! www.clarksvilledowntownmarket.com