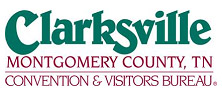 Clarksville, TN – Miss Tennessee USA was crowned Saturday night, making her Tennessee's next hopeful in the 2014 Miss USA pageant. Kristy Landers Niedenfuer, of Nashville, accepted her new crown from the reigning Miss Tennessee USA, Brenna Mader of Nashville.
Runners-up for the Miss Tennessee USA pageant were Sarah Stonier (fourth), Devin Grissom (third), Lauren Tangard (second) and Kristen Rose (first).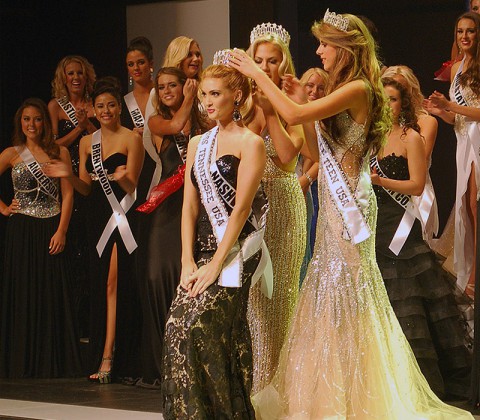 Crowned earlier Saturday was Miss Tennessee Teen USA, Morgan Moseley of Johnson City. She accepted her new crown and title from the reigning Miss Tennessee Teen USA, Emily Suttle of Franklin. Suttle also placed in the top 20 in the Miss Teen USA pageant held this past August in the Bahamas.
Runners-up for the Miss Tennessee Teen USA pageant were Taylor Ramsey (fourth), Hope Parker (third), Hannah Anne Sluss (second) and Hope Stephens (first).
The new title-holders, along with the runners-up received numerous prizes including scholarships. The 2014 Miss Tennessee USA and Miss Tennessee Teen USA will have the opportunity to represent Tennessee at the Miss USA and Miss Teen USA Pageants in the summer and fall (respectively) of next year.
The Miss Tennessee USA pageants, under the direction of Greenwood Productions, Inc., is a part of the Miss Universe organization. Information about all delegates can be found at www.misstennesseeusa.com.