Topic: Mayor
Clarksville, TN – Amid ongoing hot and dry weather, Clarksville Mayor Joe Pitts is urging residents to use caution with outdoor fires and to comply with the City's open burning ordinance.
The National Weather Service forecast says hot and dry weather will continue through the weekend with drought conditions and fire danger increasing. Monday will offer a slight chance for showers, but only light rainfall amounts are expected. Warm and dry weather is expected for the rest of next week.
«Read the rest of this article»
Clarksville, Tn — Contractors for the City of Clarksville have a green light to begin a $1.2 million project to install traffic signals and rework the intersection of Edmondson Ferry Road and the U.S. Highway 41A Bypass.
The project comes after a years-long process by residents and City officials to gain Tennessee Department of Transportation approval for signalization and other measures at the busy intersection on a key stretch of state roadway that connects Downtown Clarksville with Interstate 24 at Exit 11.
Byard Construction, Clarksville, was awarded the contract on a bid of $1,172,431 to widen the intersection, add traffic signals, turn lanes, curbs and gutters, and sidewalks on the north side of the Bypass. City capital projects money is paying for the work.
«Read the rest of this article»


Montgomery County, TN –  On Tuesday morning, October 22, the Clarksville Montgomery County Public Library marked their Clarksville-Montgomery County Green Certification with a green ribbon cutting.
Montgomery County Mayor Carolyn Bowers and City of Clarksville Mayor Kim McMillan were on hand for the ribbon cutting.
«Read the rest of this article»
It's Time to Repeal Clarksville's Good Ol' Boys' Liquor Store Permit Law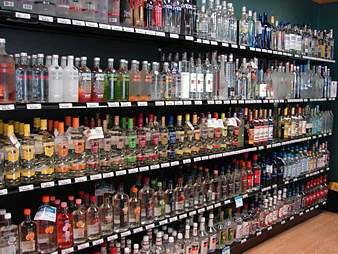 Clarksville, TN – The Tennessean recently reported that certain folks in Clarksville are questioning the merit of having a limit of only a dozen liquor stores that can be allowed to legally operate in Clarksville at any one time.
The out-dated fifty-year-old city ordinance has created an artificial market for "certificates of compliance," not to mention creating in the local liquor market an oligopoly (the market condition that exists when there are few sellers, as a result of which they can greatly influence price and other market factors).
Both the local liquor oligopoly and the market for "certificates of compliance" hurt Clarksville's local economy. «Read the rest of this article»

Mayor John E. Piper presented a Mayor's Certificate to Fort Campbell soldier Specialist Jose Ortiz, with the 63rd Chemical Company, for his life-saving actions on June 18th, 2010 down at the boat ramp of McGregor Park.
«Read the rest of this article»
The latest graduates from the Tennessee Law Enforcement Training Academy were formally introduced to the Mayor, City Council Members, and the Public at the April 2nd, City Council Meeting. «Read the rest of this article»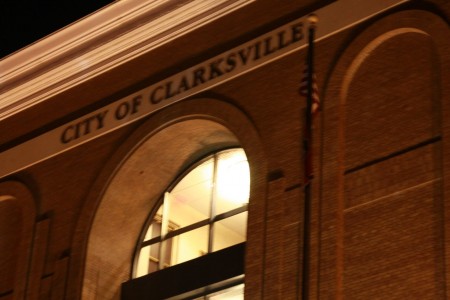 Several decades ago, as a public elementary school student, I learned that the purpose of government is to provide for its citizens those essential services that we cannot accomplish individually, such as police and fire protection, public education, and public libraries.
For the Clarksville city government, meaning the elected mayor and the elected city council, building a water park, placing cameras on traffic lights, and building a separate city council structure violates Jeffersonian democracy to the point that we should vote them all out. «Read the rest of this article»