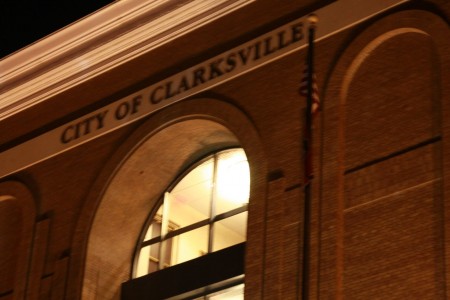 Several decades ago, as a public elementary school student, I learned that the purpose of government is to provide for its citizens those essential services that we cannot accomplish individually, such as police and fire protection, public education, and public libraries.
For the Clarksville city government, meaning the elected mayor and the elected city council, building a water park, placing cameras on traffic lights, and building a separate city council structure violates Jeffersonian democracy to the point that we should vote them all out.
Foremost is that the city does not adequately provide the essential services. The police and fire departments are under budgeted, understaffed, and underpaid. Public education and public libraries, although Montgomery County's responsibilities, are similarly under budgeted, understaffed, and underpaid, to the point where, if the city government had surplus funds, it would behoove the city to contribute more to their support.
A water park would be a major improvement for us, but not at taxpayer expense. To refinance the city's debt structure to include an additional $32,000,000, which may or may not be enough to build a water park, equates with refinancing one's home mortgage to pay for improvements, and we see how that has contributed to the nation's economic crisis. A water park built by private industry, and run, not by a bureaucracy, but by experienced water park managers is what Clarksville needs. In addition, elected officials should not benefit financially due to the proximity of its location to their land holdings.
The city should not install cameras on traffic lights, mainly because they cause accidents. Clarksville Online Bill Larson, and others featured as guest commentators on this site, previously and adequately addressed this, but the mayor, the city council, and the local newspaper decided to ignore all opposition to the city's greedy plan.
A separate structure for the city council, proposed recently by the mayor, is unnecessary, considering the infrequent usage.
In November 2010, we should vote the mayor, and city council members not independent of him, out of office.