Clarksville, TN – Amid ongoing hot and dry weather, Clarksville Mayor Joe Pitts is urging residents to use caution with outdoor fires and to comply with the City's open burning ordinance.
The National Weather Service forecast says hot and dry weather will continue through the weekend with drought conditions and fire danger increasing. Monday will offer a slight chance for showers, but only light rainfall amounts are expected. Warm and dry weather is expected for the rest of next week.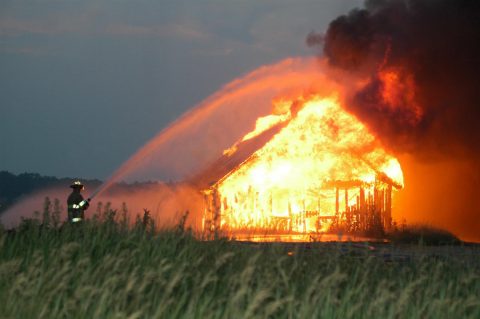 "With these unusually dry conditions, we must be alert and work together to prevent fires that could grow and threaten property and people," Mayor Pitts said.
The City's open burning ordinance allows for residents inside the City Limits to burn small piles of leaves and wood debris without a permit, but fires must be attended and a water hose must be able to reach the entire fire. Permits are required for commercial outdoor burning of wood debris, and these fires must be in an open area 100 feet away from a roadway and 200 feet away from any inhabited structure.
The City's Open Burn ordinance can be reviewed online at http://bit.ly/2lZAtf0. For permits and information, contact Clarksville Fire Rescue at 931.645.7456 or the Fire Marshal at 931.645.7462.
The dry weather already has prompted the Tennessee State Forestry Office to move up the date it will require a burn permit for any open-air fire within 500 feet of a forest, grassland or woodland. The state regulation applies to areas outside the Clarksville City Limits.
The permit period usually starts October 15th, but the State Forestry Office announced this week the permits would be needed starting Monday, September 23rd. Permits are not required for burning in containers such as a metal barrel with a ½" screen cover.
Citizens in Clarksville and in unincorporated parts of Montgomery County are asked to report careless or non-compliant acts of burning by calling 9-1-1.
For questions and important information about safe burning in Tennessee, residents can call 877.350.2876 or visit www.burnsafetn.org.