Topic: Media
Nashville, TN – Tennessee's Economic Recovery Group, in partnership with the Tennessee Entertainment Commission, have released new Tennessee Pledge guidelines with safety measures for media production.
«Read the rest of this article»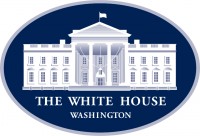 Washington, D.C. – Last month, most Americans surveyed by Gallup approved of President Donald Trump's Coronavirus response. Hospitals, state governments, and Federal agencies all earned positive reviews, too. The only institution that most people didn't trust? The news media.

Many in the media got the story wrong from the start. They insisted the COVID-19 Coronavirus posed no real threat to Americans.
«Read the rest of this article»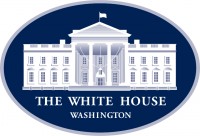 Washington, D.C. – "Of nine leaders and institutions rated by Americans in a new poll on their response to the novel Wuhan Coronavirus, the media fared the worst, and it's not even close," Tristan Justice reports for The Federalist.

"According to a new Gallup poll released Wednesday, March 25th, 2020, the media was the only institution that scored a negative approval rating among the public with only 44 percent of Americans approving of the way the media has covered the virus."
«Read the rest of this article»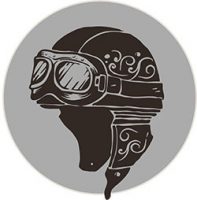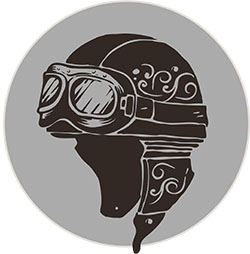 Clarksville, TN – In July of this year, Tennessee joined about 17 other states in implementing a cellphone law. In the Volunteer state, drivers could face a fine of up to $200.00 for using their cellphone while driving. Drivers 18 and older will be prohibited from holding or physically supporting a phone while driving.
My "unofficial" observation? Nothing's changed.
My brothers in law enforcement tell me that their superiors have told them to just give "warnings" until the general pubic understands the new law.
From 2015 to 2017, Tennessee topped the list for cellphone distracted driving deaths nationwide according to a new study by ValuePenguin of National Highway Traffic Administration data.
«Read the rest of this article»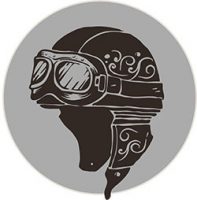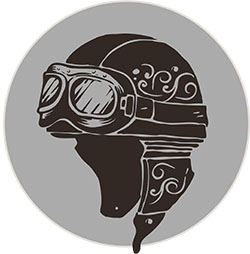 Clarksville, TN – Chronic pain affects millions of people. Normal everyday people. By no fault of our own, and the older we get, stuff just breaks down, or wears out.
I've had two hip replacements, two wrist surgeries, and I deal with rheumatoid arthritis. I didn't ask for it, but that's where I am in my ripe old age. With titanium in my hips and my joints affected by the arthritis, it can get uncomfortable.
I don't complain about it because there are MANY people who struggle with more serious issues, even life threatening illnesses and I'm blessed to be relatively healthy at this stage of my life.
But chronic pain is just that. It's a PAIN.
«Read the rest of this article»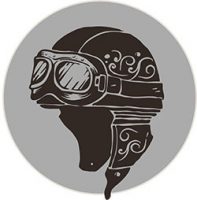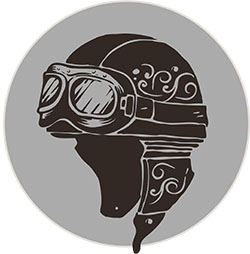 Clarksville, TN – When I started this blog, it was for personal reasons. I had just discovered this lifestyle and I was enthralled with it.
I was meeting a lot of amazing new friends, traveling thousands of miles, and just setting my life free from all the stress and anxiety of running a business for the last 20 years.
I wanted to keep a journal of this experience, because not only was riding great therapy, but writing about it allowed me to bring it to life.
It's not that I was looking for attention or trying to be an internet star, I was just hoping to connect with other bikers and soak up their experience as well as mine and that's exactly what's been happening here.
«Read the rest of this article»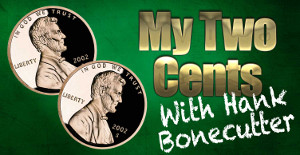 Clarksville, TN – With the advent of Social Media, all of us have been given multiple opportunities to share our opinions, feelings, politics and faith. I think it's a wonderful thing. There are so many people, places and things I would have NEVER seen if it had not been for that.
Regardless of whether you use Social Media or not, the Mainstream Media keeps us filled with news and opinion.
Most of it negative.
«Read the rest of this article»

Chicago, Ill — Austin Peay State University head football coach Will Healy has been named the 2017 Eddie Robinson Award recipient.
The Eddie Robinson Award is named after the legendary Grambling head coach and is given annually to the top coach in the Football Championship Subdivision (FCS) by STATS. Voting was conducted by a national panel of over 150 media relations and sports information directors, broadcasters, writers and other dignitaries.
«Read the rest of this article»
Clarksville, TN – "This can all be yours if you give me your devotion," Satan said to Jesus (Mt. 4:8–9). Satan is still saying the same thing to us, but we must not think that worshiping him means a literal bowing at some pagan altar. It's far more subtle than that, but just as fatal to our spirits. In fact, partnering with Satan doesn't require any literal acknowledgement of Satan as lord; it requires only a submission to his will.
Our society is not only comfortable with gross immorality, we applaud it. Too often, believers applaud it as well. Many times, we've said, "Thy will be done" to the enemy by simply turning on the TV; it's as simple and unremarkable as that. «Read the rest of this article»

Clarksville, TN – Infielder Reed Harper has been named one of 30 baseball finalists for the 2013 Senior CLASS Award®.
An acronym for Celebrating Loyalty and Achievement for Staying in School®, the Senior CLASS Award focuses on the total student-athlete and encourages students to use their platform in athletics to make a positive impact as leaders in their communities. To be eligible for the award, a student-athlete must be classified as an NCAA Division I senior and have notable achievements in four areas of excellence – community, classroom, character and competition.
«Read the rest of this article»