Topic: Medical marijuana
Also, CR looks at the prescription painkiller epidemic, efforts to curb overuse of opioids, and surprising truths about medical marijuana

Yonkers, NY – Persistent and chronic pain can be a frustrating, debilitating and expensive problem. According to the June issue of Consumer Reports, 125 million Americans in pain spend about $300 billion on treatments and care every year. But not all of that care is effective, and some of it may be costly or even dangerous.
To help consumers make better, more informed choices, Consumer Reports took a closer look at the issue of treating pain in a special report on what works and what doesn't—and developed guidance on how to treat common ailments—including back, neck and joint pain.
«Read the rest of this article»
Tennessee Representative Curtis Johnson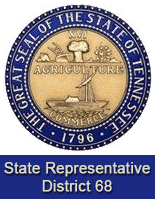 Nashville, TN – The 2016 session of the 109th General Assembly reconvened on Capitol Hill this week to begin work on a number of important issues facing Tennessee. I was pleased to officially be named as Chairman of the House Finance, Ways and Means Subcommittee.
On Monday, the Brig. Gen. Wendell H. Gilbert Tennessee State Veterans Home was officially opened with a ribbon-cutting ceremony attended by Governor Bill Haslam. This project was years in the making, and I am pleased that it is finally opened to serve our veterans.
«Read the rest of this article»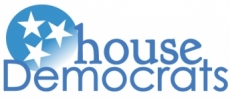 Nashville, TN – A proposal bringing medical marijuana to Tennessee was brought to the House of Representatives floor Tuesday for consideration.
This is the first time a medical marijuana proposal has made it to the floor for a vote. The proposal was in the form of an amendment by Representative Sherry Jones (D-Nashville) to HB0582. «Read the rest of this article»
I have been researching some bills that have been proposed in the current legislative session. Being a tight budget year, most of the bills have no fiscal note. Please let your elected officials know your opinions on each of these  bills.
I have included links to each of the proposed bills, and provided a list of legislators to allow you to further research the issues. «Read the rest of this article»

 Good morning, all. It is now five days to the "Save Bernie's Farm" benefit at the Belcourt (April 25) and 19 days until his release date (May 10). He hopes to see many of you at the Belcourt (though he has not yet received permission yet from the "house" director to attend the benefit). It is shaping up to be a fantastic evening of music and mobilization for medical marijuana in Tennessee. Please order your tickets today by calling 615/383-9140. «Read the rest of this article»