Topic: Medication
American Heart Association Scientific Statement
Dallas, TX – Commonly used medications and nutritional supplements may cause or worsen heart failure, according to the first scientific statement from the American Heart Association to provide guidance on avoiding drug-drug or drug-condition interactions for people with heart failure.
The statement provides comprehensive information about specific drugs and "natural" remedies that may have serious unintended consequences for heart failure patients.
«Read the rest of this article»
Dallas, TX – Young women are less likely than young men to be prescribed or to fill their medication after a heart attack, according to new research published in the American Heart Association journal Circulation: Cardiovascular Quality and Outcomes.
It is recommended that both male and female heart attack survivors take ACE inhibitors, beta-blockers and statins to prevent another heart attack. Yet studies have documented that rates of medication use to prevent a recurrent heart attack are lower among women than men.
«Read the rest of this article»

Clarksville, TN – The Clarksville Police Department in cooperation with the Tennessee Department of Environment and Conservation Office of Sustainable Practices has established three permanent locations for Pill Drop Boxes as part of the Pharmaceutical Take Back Program.
The program is designed to establish permanent collection points to receive unwanted, unused or expired medications. The drop hours are Monday- Friday 8:00am-4:00pm.
«Read the rest of this article»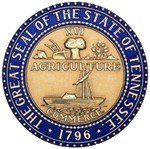 Nashville, TN – To help reduce the number of teens and adults who are abusing prescription medicine, National Prescription Drug Take-Back Day – when thousands of pounds of unused and potentially addictive medications and other substances are removed from homes around the United States – will be held on Saturday, October 26th.
«Read the rest of this article»
She had already been through a battery of tests, and was taking a lot of medications trying to fix the problem with her heart.  She wasn't feeling well at all.  The latest round of drugs was not working.  She was not getting better.

She had gone to work with her husband on this day, and by day's end she said, "I just can't do anything.  I'm having trouble breathing."

He immediately took her to Vanderbilt.

It was at this point that the team of heart specialists she had been working with, transferred her to a new team of medical specialists-The Vanderbilt Transplant Team.  This was the first time she realized that she was in serious trouble.

The Transplant Team would keep her alive until a donor could be found.  She was out of options.  She could die at any moment, and for her to live, someone else had to die.
«Read the rest of this article»