Topic: Memory Loss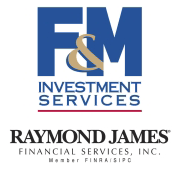 Clarksville, TN – Early detection of Alzheimer's disease and other dementias is vital to helping protect the financial future of those affected and their families.
Research shows declining financial skills are among the first symptoms to appear in people with Alzheimer's, the most common form of dementia. More than 5 million Americans — including 1 in 9 people over age 65 — are living with Alzheimer's and someone in the U.S. develops the disease every 67 seconds (source: The Alzheimer's Association®).
«Read the rest of this article»
Now I Lay Me Down To …

Nashville, TN – Sleep is not a luxury; it is a basic health need long known to affect a person's ability to think and function.
Increasingly scientists and researchers are learning more about other values of sleep that may impact health and help improve and extend lives. «Read the rest of this article»

Nashville, TN – If there were a painless three-minute test that could help you prevent blindness, heart attack, stroke, kidney failure or memory loss, would you have it?
Most would likely say yes, but unfortunately many don't make time for a simple assessment to learn if they have high blood pressure. «Read the rest of this article»

Nashville, TN – Traumatic brain injury can occur as a result of any head injury. Whether it is a fall from a bicycle or a motorcycle crash, a sports concussion or a head trauma to one of our brave veterans from an explosion on the battlefield, the delicate brain can suffer significant after affects.
Many of these injuries can be prevented. During observances of Brain Injury Awareness Month, the Department of Health is reminding Tennesseans of the importance of wearing helmets while riding motorcycles and bicycles to help prevent brain injuries. «Read the rest of this article»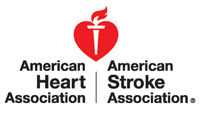 San Diego, CA – Exposure to common infections is linked to memory and brain function — even if the infections never made you ill, according to research presented at the American Stroke Association's International Stroke Conference 2014.
Researchers found an index of antibody levels caused by exposure to Chlamydia pneumoniae, Helicobacter pylori, cytomegalovirus, and herpes simplex viruses 1 and 2 was associated with worse cognitive performance, including memory, speed of mental processing, abstract thinking, planning and reasoning ability. «Read the rest of this article»
World Hypertension Day is Thursday, May 17th
Knowing your blood pressure – and managing it – can help avoid health problems
Nashville, TN – This  Thursday, May 17th, is World Hypertension Day. Hypertension, or high blood pressure (HBP), is a disease. More than 76 million U.S. adults have been diagnosed with HBP. It's sometimes called "the silent killer" because high blood pressure has no symptoms, so you may not be aware that it's damaging your arteries, heart and other organs.
In Tennessee, almost 34% of all adult Tennesseans have been diagnosed with high blood pressure. The highest rate is in the Upper Cumberland region, with 39.6%. Tennessee inpatient charges for high blood pressure are more than $136  million per year. «Read the rest of this article»