Topic: Mercedes-Benz
Washington, D.C. – The National Highway Traffic Safety Administration (NHTSA) reports that Mercedes-Benz USA, LLC is recalling certain 2001-2011 vehicles because the bonding between the glass panel and the sliding roof frame may deteriorate, possibly resulting in the glass panel detaching from the vehicle.
A detached glass panel can separate from the vehicle and become a road hazard, increasing the risk of a crash.
«Read the rest of this article»
Over Three-quarters of customers that haggled were successful in negotiating a discount.

Yonkers, NY – Consumer Reports latest survey of repair service satisfaction found the odds are consumers will be more satisfied with an independent repair shop than with a franchised new-car dealership.
The one automaker that outscored the independent shops was the electric carmaker Tesla, which earned high praise for its on-time repairs, courtesy, price, quality, and overall satisfaction. But part of Tesla's current success might be because it's new to the market, and it has a relatively small number of customers to satisfy compared with the established luxury brands. «Read the rest of this article»
Tests finds Volvo S60 is a solid, practical competitor

Yonkers, NY – The recently freshened Buick Regal and Volvo S60 are giving their sportier and more prestigious competitors from BMW and Mercedes-Benz serious competition, in Consumer Reports latest tests.
Consumer Reports engineers found the Regal's performance, handling and easy infotainment system appealing. That helped the Regal beat the Volvo S60 in a head-to-head road test.
«Read the rest of this article»

Yonkers, NY — Luxury brands rule the roost this year as Acura and Audi moved up a few spots to join Lexus with the top three highest scores in Consumer Reports' annual car brand report cards.
A perennial top scorer, Lexus earned the highest marks (79) for the second straight year. Consumer Reports' analysis finds the bulk of its models are usually quiet, comfortable, and fuel-efficient. Lexus was the only brand to achieve an excellent average overall reliability score. «Read the rest of this article»
AAA research reveals need for regulators and industry to suspend E15 sales to protect motorists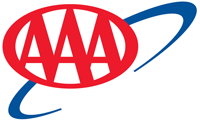 Orlando, FL – A recent survey by AAA finds a strong likelihood of consumer confusion and the potential for voided warranties and vehicle damage as a result of the Environmental Protection Agency's (EPA) recent approval of E15 gasoline.
An overwhelming 95 percent of consumers surveyed have not heard of E15, a newly approved gasoline blend that contains up to 15 percent ethanol. With little consumer knowledge about E15 and less than five percent of cars on the road approved by automakers to use the fuel, AAA is urging regulators and the industry to stop the sale of E15 until motorists are better protected.
«Read the rest of this article»
Audi and Cadillac make major jumps in Rankings

Yonkers, NY – A perfect storm of reliability problems has dropped Ford to next to last among the 28 car brands ranked in Consumer Reports 2012 Annual Auto Reliability Survey, while its luxury brand, Lincoln, placed just a notch higher. The findings were released today before the Automotive Press Association in Detroit.
Only two years ago, Ford was Detroit's poster child for reliability. It cracked the top 10 among brands in Consumer Reports predicted-reliability scores, with more than 90 percent of its models being average or better. This year the top seven spots are all held by Japanese brands. «Read the rest of this article»
Mazda's score improves most while Ford's falls the farthest

Yonkers, NY – Riding a wave of impressive redesigned models in the last few years, Subaru for the first time has earned the top score in Consumer Reports automaker report cards for 2012.
Subaru's score of 75, two points higher than last year, reflects better test scores for such redesigned models as the Impreza, Legacy, and Outback over the last few years. The 2012 Impreza, which Consumer Reports just tested, now tops the small-sedan class and is the Consumer Reports Top Pick in that category. Subaru's average road-test score of 82 is the highest in Consumer Reports analysis. «Read the rest of this article»
Improving reliability among manufacturers make the gamble of buying used less risky; Many automakers are closing in on Honda & Toyota's lead

Yonkers, NY – With every passing year, buying a used car becomes less of a gamble according to a new analysis by Consumer Reports.  Even the least reliable car-makers are gaining ground on the perennial reliability leaders, Toyota and Honda; Volvo has made the most dramatic improvement over the last decade, but almost all automakers have improved their products in recent years.
Consumer Reports compared the percentage of problem-free, three-year-old models from its 2002 and 2011 Annual Auto surveys for 13 automakers based on their product output for which owners did not report any serious problems with their cars during the 12 months covered by each survey. «Read the rest of this article»

Yonkers, NY – In recent years Ford has been a model of American reliability, competing well against Japanese makes that have dominated for decades. But three of its new models are blemishing that record, according to Consumer Reports.
The new Explorer, Fiesta, and Focus all had below-average reliability in their first year. As a result, Ford's overall reliability rank among 28 major car makes slipped from the 10th to the 20th spot this year—the biggest drop for any major nameplate in Consumer Reports 2011 Annual Auto Survey.
Survey results were scheduled to be announced today before the Automotive Press Association in downtown Detroit. «Read the rest of this article»