Topic: Mike McWherter
Clarksville, TN – Across Tennessee yesterday, the  voters went to the polls to elect their representatives to variety of Federal, State, and Local offices. In Montgomery County voters cast ballots for the Tennessee Governor, Two congressional seats, three Tennessee House seats,  the Clarksville City Mayor, and half of the city council seats.
In the Federal and Tennessee Governor's Race, Republicans overwhelmingly won in Montgomery County; and across the state. Tennessee will likely be moving to to a deeper shade of red, as the strong Republican majority will control the upcoming redistricting process.
«Read the rest of this article»
The Clarksville-Montgomery County "League Of Voter Empowerment" (L.O.V.E.) is a voters club comprised of a group of local residents who meet monthly to discuss politics and the current state of governmental affairs.
This group of people, who are all active in the community in a variety of ways, formed to discuss issues that affect our community and possible solutions that might benefit the community as a whole. «Read the rest of this article»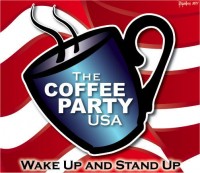 The Coffee Party of Clarksville, Tennessee working together with the Clarksville Branch of the NAACP, the Hispanic Organization for Progress & Education (HOPE), and the Korean American Association of Clarksville hosted a non-partisan Meet the Candidates Forum on Saturday October 9th 2010. Candidates running for Governor of TN, U.S. Congress, TN State House, Mayor for the City of Clarksville, & Clarksville City Council were invited to take part. Candidates from the Democratic Party, Republican Party, Green Party as well as Independent candidates for all of the elected positions were represented.
In all 30 candidates from as far away as Knoxville and Memphis addressed the crowd of over one hundred who were in attendance at G's Pancake House restaurant on Riverside Drive. An extra table had to be set up to hold all of their campaign materials.
«Read the rest of this article»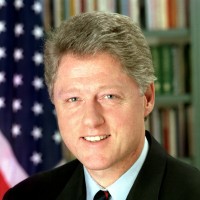 On September 9th, 2010 starting at 5:00pm, Candidate for Tennessee Governor Mike McWherter will have a fundraiser in Nashville, with former President of the United States Bill Clinton as special guest.
This is a free event and open to the public, but if you wish to attend this free event, we will need your name and address submitted as soon as possible for security purposes. «Read the rest of this article»
With the turnout at the August 2010 election just a measly 19.04% of registered voters, voters have sent a message. It seems that they do not feel that their vote, their voice really makes a difference.  This is a trend that we as a nation need to work on changing.
The roots of the current apathy towards voting can likely be traced to the current economic uncertainty; along with concerns about job security, such as seen in the recent announcement that 700 people in Clarksville will be losing their jobs at the Quad/Graphics printing plant in North Clarksville.
«Read the rest of this article»

Sen. Roy Herron won the first Democratic straw poll in the race for Governor. The poll was held at the Grow Tennessee Dinner, hosted by the Rutherford County Democratic Party on Saturday in Murfreesboro.
"I think the election results reflect our hard work," Herron said. "I am humbled, grateful, and inspired to work harder than ever. This strong victory shows we can win."
Prior to the event, Jonathon Fagan, chairman of the Rutherford County Democratic Party, was quoted by the Murfreesboro Post as saying, "The candidate that wins this straw poll will send a strong message to the party, press and donors for weeks to come that they are a serious candidate to move our state forward." «Read the rest of this article»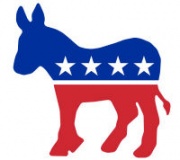 The Montgomery County Democratic Party will host their annual Labor Day Celebration on September 17th at 5pm. This year's event will be held at the Water Street Events Center on Riverside Drive. This will be a buffet type event, with Montgomery County Candidate Kim McMillan, along with each of the other Democratic Generational Candidates, Ward Cammack, Jim Kyle, Roy Herron and Mike McWherter are to speak. Local Democratic Candidate Greg Rabidoux who continues his bid for the 7th Congressional District will also address those in attendance. The events Key note Speaker will be Representative Mike Turner, «Read the rest of this article»