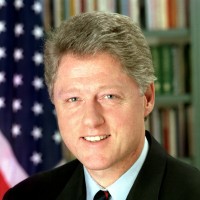 On September 9th, 2010 starting at 5:00pm, Candidate for Tennessee Governor Mike McWherter will have a fundraiser in Nashville, with former President of the United States Bill Clinton as special guest.
This is a free event and open to the public, but if you wish to attend this free event, we will need your name and address submitted as soon as possible for security purposes.
Please submit your information to Gene Lewis, Chairman Montgomery County Democratic Party at his email address: or contact him at the following phone numbers. 931 645-9159 or 931 801-6209
More details will follow such as location and directions but you must have your name and address sent in as soon as possible for secret service clearance.
http://www.mikemcwherter.com/Clinton-McWherter-Rally
Editor's note: This is a news release from a political campaign,  and our publication does not constitute an endorsement or political advertisement for the campaign.  Any candidate for public office is welcome to submit campaign releases to . These are published as our schedule allows.