Topic: Minglewood Elementary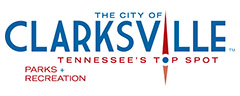 Clarksville, TN – The Clarksville Parks and Recreation Department will be implementing online registration for the 2017 Summer Youth Program.
Parents in search of a free fun and rewarding summer camp can register children, ages 6-16, online for our Summer Youth Program beginning at 8:00am Monday, April 3rd.
«Read the rest of this article»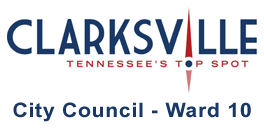 Clarksville, TN – The Clarksville city council met in the usual first of the month regular voting session on Thursday evening. The light agenda resulted in one of the shorter sessions lasting about 35 minutes.
There were a couple of items of note and I have listed another item of interest not connected to the session. «Read the rest of this article»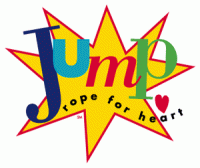 Clarksville, TN – The Children and Youth Ministry of Reconciliation Evangelistic Outreach Center (R.E.O.C.) is participating in Jump Rope For Heart, a national fundraising event sponsored by the American Heart Association (AHA) and the American Alliance for Health, Physical Education, Recreation, and Dance.
"It Takes Heart to be a Hero!" is the theme they are using for this event as they start off 2011 by getting their physical and spiritual well-being together. The children are in preparation for this event now by learning more about how to take care of their physical health. They are accepting donations and pledges now and are very excited about jumping. Different health care and support groups, such as CURVES, will be on site to give information about making healthy lifestyle choices. «Read the rest of this article»


Clarksville, TN – Beginning Monday, January 10th, applications for 2011-12 Open Enrollment in identified CMCSS schools will be available. The application deadline is February 10th.
 
Space for Open Enrollment is limited to only the specific schools and grades listed below and is for next school year.  «Read the rest of this article»

Nashville, TN – The Tennessee Department of Education is proud to announce the finalists for the 2011 Tennessee Teacher of the Year Award. The nine finalists are comprised of elementary, middle and high school educators from each grand division of the state. Grand Division winners and Teacher of the Year will be chosen from this group this fall.
"I am very proud to have such outstanding teachers in this state," Education Commissioner Timothy Webb said. "These teachers were instrumental in implementing the Tennessee Diploma Project this year and are examples of the kind of support we will need to successfully implement our Race to the Top efforts statewide. Teacher of the Year is about just one teacher, but I want to thank all of our teachers for the tremendous work in ensuring the success of every single Tennessee student." «Read the rest of this article»


Kim B. Smith will be the principal at Moore Magnet School for the 2010-11 school year. She replaces Laura Black, who decided to return to the classroom.
Smith has been assistant principal at Minglewood Elementary for two years. She is a past Tennessee Teacher of the Year state finalist who has served in the Clarksville-Montgomery County School System for 20 years at St. Bethlehem, Ringgold and Kenwood Elementary Schools. «Read the rest of this article»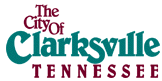 The weekly Clarksville Parks and Recreation Department Recreation Report provides Clarksvillians with a glimpse at the activities and events that are available from the Parks and Recreation Department for them to enjoy together as a family. This weeks highlights include:
Downtown Market
Summer youth programs
Concerts in the Park
Community Centers
Adult Volleyball League
Men's Full Court Basketball League
«Read the rest of this article»