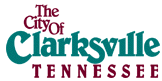 The weekly Clarksville Parks and Recreation Department Recreation Report provides Clarksvillians with a glimpse at the activities and events that are available from the Parks and Recreation Department for them to enjoy together as a family. This weeks highlights include:
Downtown Market
Summer youth programs
Concerts in the Park
Community Centers
Adult Volleyball League
Men's Full Court Basketball League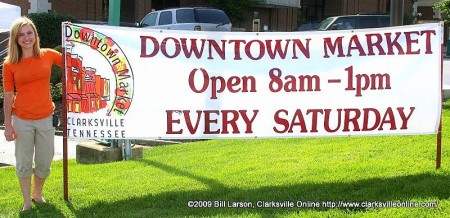 Downtown Market
The City of Clarksville kicked off its first Downtown Market yesterday at Public Square. Local vendors displayed and sold items to eager patrons from the Clarksville area. The first Downtown Market was great start to the summer and, many are looking forward to the next few months of Downtown Markets. The market takes place every Saturday from 8a.m.-1p.m. through October 24.
Each week there will be a theme at the Downtown Market. This week is "Green Week." The Green Wagon organization will be this Saturday's guest vendor at the market selling eco-friendly products.
We hope you will stop by this Saturday and check out the City of Clarksville's newest addition to the Downtown area.
Summer Youth Program
The Summer Youth Program for kids ages 6-16 kicks off tomorrow morning at 9a.m. This year's locations include Burt-Cobb Community Center, Crow Community Center, Kleeman Community Center, Barksdale Elementary, Burt Elementary, Glenellen Elementary, Hazelwood Elementary, Liberty Elementary, Minglewood Elementary, Byrns Darden Elementary and the Housing Authority at Summit Heights and Caldwell Lane. Pre-registration wrapped up at Parks and Recreation last week, but registration continues tomorrow at each site.
Summer Youth program sites and instructional classes are already filling up quickly. In fact, the Kleeman Community Center's Summer Youth Program site has reached its maximum capacity. Make sure and arrive early to register your child at a site if you have not yet done so.
Tennis classes are full, and golf has a few openings remaining. The Summer Playhouse acting classes still have several openings, as well. Registration for the instructional courses will remain open until all spots are filled.
Concerts in the Park
Join us for the Concert in the Park this Saturday! This month's entertainment is AMV & IRS Skillz featuring Alphonse. Their gospel and R&B performance will be sure to keep you on your feet having a good time. As always, the concert begins at 6p.m. at McGregor Park.
Be sure to bring your family, picnic baskets and lawn chairs for a night of beautiful music under the stars.
Community Centers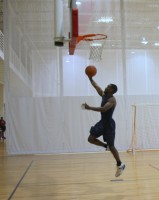 While the Summer Youth Program gets into full swing next week, the City of Clarksville Community Centers have many things going on for all ages throughout the summer weeks, as well.
Men's Full Court Basketball League plays on Tuesday nights at the Burt-Cobb Center. Games start around 6p.m. in the gymnasium. Be sure to bring your work out gear and gym shoes.
The adult volleyball league will continue playing this summer on Wednesday evenings at the Burt-Cobb Community Center. The non-competitive league is open to men and women. Players meet at 6:30p.m. to choose teams, and games begin shortly after.
If you are not able to participate in team sports because of time constraints, but still want to work out, the community centers have plenty of opportunities available. The Morning Walker Program takes place every Monday – Friday beginning at 7a.m. at the Burt-Cobb Center. Enjoy a brisk walk indoors away from the heat of the outdoors.
You can also find workout equipment at any one of the three community centers including Burt-Cobb, Crow and Kleeman.