Topic: Mount Sharp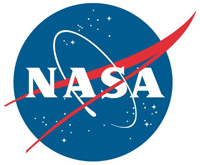 Pasadena, CA – It's been 3,000 Martian days, or sols, since NASA's Curiosity Rover touched down on Mars on August 6th, 2012, and the rover keeps making new discoveries during its gradual climb up Mount Sharp, the 3-mile-tall (5-kilometer-tall) mountain it has been exploring since 2014. Geologists were intrigued to see a series of rock "benches" in the most recent panorama from the mission.
Stitched together from 122 images taken on November 18th, 2020, the mission's 2,946th sol, the panorama was captured by the Mast Camera, or Mastcam, which serves as the rover's main "eyes."
«Read the rest of this article»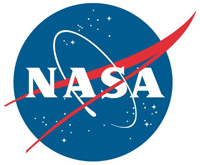 Pasadena, CA – NASA's Curiosity Mars rover has a new selfie. This latest is from a location named "Mary Anning," after a 19th-century English paleontologist whose discovery of marine-reptile fossils were ignored for generations because of her gender and class. The rover has been at the site since this past July, taking and analyzing drill samples.
Made up of 59 pictures stitched together by imaging specialists, the selfie was taken on October 25th, 2020 – the 2,922nd Martian day, or sol, of Curiosity's mission.
«Read the rest of this article»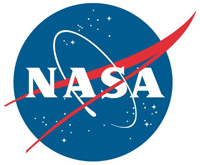 Pasadena, CA – NASA's Curiosity Mars rover has started a road trip that will continue through the summer across roughly a mile (1.6 kilometers) of terrain. By trip's end, the rover will be able to ascend to the next section of the 3-mile-tall Martian (5-kilometer-tall) mountain it's been exploring since 2014, searching for conditions that may have supported ancient microbial life.
Located on the floor of Gale Crater, Mount Sharp is composed of sedimentary layers that built up over time. Each layer helps tell the story about how Mars changed from being more Earth-like – with lakes, streams and a thicker atmosphere – to the nearly-airless, freezing desert it is today.
«Read the rest of this article»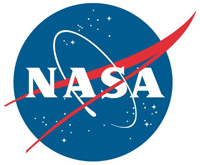 Greenbelt, MD – By studying the chemical elements on Mars today, including carbon and oxygen, NASA scientists can work backwards to piece together the history of a planet that once had the conditions necessary to support life.
Weaving this story, element by element, from roughly 140 million miles (225 million kilometers) away is a painstaking process. But scientists aren't the type to be easily deterred. Orbiters and rovers at Mars have confirmed that the planet once had liquid water, thanks to clues that include dry riverbeds, ancient shorelines, and salty surface chemistry.
«Read the rest of this article»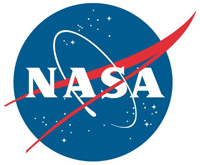 Pasadena, CA – Final assembly and testing of NASA's Mars Perseverance Rover continues at Kennedy Space Center in Florida as the July launch window approaches. In some of the last steps required prior to stacking the spacecraft components in the configuration they'll be in atop the Atlas V rocket, the rover's wheels and parachute have been installed.
Perseverance received its six flight wheels on March 30th, 2020. While the rover took a test drive last December, it was on "flight spares" that wouldn't be making the trip to Mars.
«Read the rest of this article»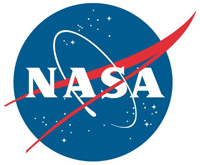 Pasadena, CA – NASA's Curiosity Mars rover recently set a record for the steepest terrain it's ever climbed, cresting the "Greenheugh Pediment," a broad sheet of rock that sits atop a hill. And before doing that, the rover took a selfie, capturing the scene just below Greenheugh.
In front of the rover is a hole it drilled while sampling a bedrock target called "Hutton." The entire selfie is a 360-degree panorama stitched together from 86 images relayed to Earth. The selfie captures the rover about 11 feet (3.4 meters) below the point where it climbed onto the crumbling pediment.
«Read the rest of this article»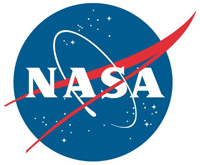 Pasadena, CA – NASA's Curiosity rover has captured its highest-resolution panorama yet of the Martian surface. Composed of more than 1,000 images taken during the 2019 Thanksgiving holiday and carefully assembled over the ensuing months, the composite contains 1.8 billion pixels of Martian landscape.
The rover's Mast Camera, or Mastcam, used its telephoto lens to produce the panorama; meanwhile, it relied on its medium-angle lens to produce a lower-resolution, nearly 650-million-pixel panorama that includes the rover's deck and robotic arm.
«Read the rest of this article»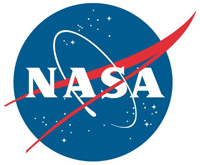 Pasadena, CA – Curiosity won't be NASA's only active Mars rover for much longer. Next summer, Mars 2020 will be headed for the Red Planet.
While the newest rover borrows from Curiosity's design, they aren't twins: Built and managed by NASA's Jet Propulsion Laboratory in Pasadena, California, each has its own role in the ongoing exploration of Mars and the search for ancient life.
Here's a closer look at what sets the siblings apart.
«Read the rest of this article»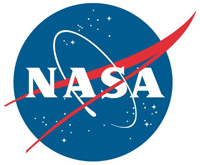 Pasadena, CA – NASA's Curiosity Mars rover's new selfie is breathtaking, but it's especially meaningful for the mission's team: Stitched together from 57 individual images taken by a camera on the end of Curiosity's robotic arm, the panorama also commemorates only the second time the rover has performed a special chemistry experiment.
The selfie was taken on October 11th, 2019 (Sol 2,553) in a location named "Glen Etive" (pronounced "glen EH-tiv"), which is part of the "clay-bearing unit," a region the team has eagerly awaited reaching since before Curiosity launched.
«Read the rest of this article»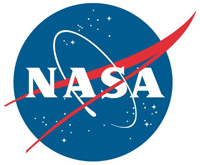 Pasadena, CA – If you could travel back in time 3.5 billion years, what would Mars look like? The picture is evolving among scientists working with NASA's Curiosity rover.
Imagine ponds dotting the floor of Gale Crater, the 100-mile-wide (150-kilometer-wide) ancient basin that Curiosity is exploring. Streams might have laced the crater's walls, running toward its base. Watch history in fast forward, and you'd see these waterways overflow then dry up, a cycle that probably repeated itself numerous times over millions of years.
«Read the rest of this article»