Topic: NASA's Ames Research Center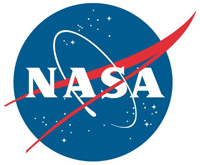 Mountain View, CA – If you've ever flown on a plane, you've probably been in a vehicle that NASA helped develop. Because before something can fly in the sky, it needs to "fly" on the ground – and for that you need a wind tunnel. Several of these often huge and essential facilities are found at NASA's Ames Research Center in California's Silicon Valley – including the biggest (two!) in the world.
A wind tunnel works by moving air past a stationary object, making it seem like the object is flying. The tunnel is essentially a giant tube with air flowing through it, usually moved along by fans.
«Read the rest of this article»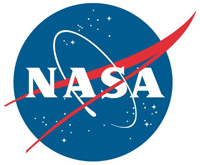 Washington, D.C. – When NASA's new Moon rover, VIPER, lands on the lunar surface to begin its hunt for water ice at the poles, it will be equipped for the job with instruments that have already been battle-tested in this harsh environment.
Prior to the launch of VIPER, the Volatiles Investigating Polar Exploration Rover, versions of these instruments will have flown as payloads on two earlier deliveries to the Moon by commercial providers under NASA's Commercial Lunar Payload Services initiative.
«Read the rest of this article»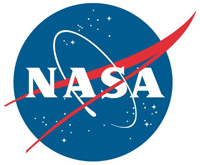 Pasadena, CA – While auto manufacturers built over 92 million motor vehicles for this world in 2019, NASA built just one for Mars. The Perseverance Mars rover is one of a kind, and the testing required to get it ready to roll on the mean (and unpaved) streets of the Red Planet is one of a kind as well.
Because hardware cannot be repaired once the rover is on Mars, the team has to build a vehicle that can survive for years on a planet with punishing temperature shifts, constant radiation and ever-present dust.
«Read the rest of this article»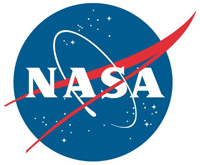 Washington, D.C. – When the New Horizons spacecraft passed by Pluto in 2015, one of the many fascinating features its images revealed was that this small, frigid world in the distant solar system has a hazy atmosphere. Now, new data helps explain how Pluto's haze is formed from the faint light of the Sun 3.7 billion miles away as it moves through an unusual orbit.
Remote observations of Pluto by NASA's telescope on an airplane, the Stratospheric Observatory for Infrared Astronomy, or SOFIA, show that the thin haze enshrouding Pluto is made of very small particles that remain in the atmosphere for prolonged periods of time rather than immediately falling to the surface.
«Read the rest of this article»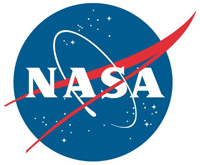 Pasadena, CA – As astronauts explore the Moon during the Artemis program, they may need to make use of the resources that already exist on the lunar surface. Take water, for instance: Because it's a heavy and therefore expensive resource to launch from Earth, our future explorers might have to seek out ice to mine.
Once excavated, it can be melted and purified for drinking and used for rocket fuel. But how much water is there on the Moon, and where might we find it?
«Read the rest of this article»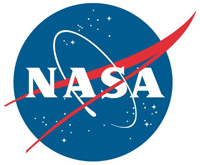 Mountain View, CA – NASA says that whenever you look through a substance, whether it's the water in a pool or a pane of old, rippled glass, the objects you see look distorted.
For centuries, astronomers have been mapping the sky through the distortions caused by our atmosphere, however, in recent years, they've developed techniques to counter these effects, clearing our view of the stars.
If we turn to look at the Earth instead of the skies, distorted visuals are a challenge too: Earth scientists who want to map the oceans or study underwater features struggle to see through the distortions caused by waves at the surface.
«Read the rest of this article»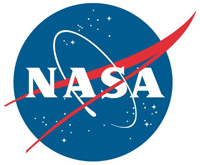 Washington, D.C. – A team of transatlantic scientists, using reanalyzed data from NASA's Kepler space telescope, has discovered an Earth-size exoplanet orbiting in its star's habitable zone, the area around a star where a rocky planet could support liquid water.
Scientists discovered this planet, called Kepler-1649c, when looking through old observations from Kepler, which the agency retired in 2018. While previous searches with a computer algorithm misidentified it, researchers reviewing Kepler data took a second look at the signature and recognized it as a planet.
«Read the rest of this article»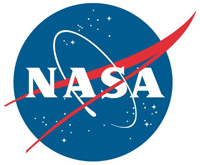 Mountain View, CA – NASA says that Moon dust is a formidable adversary – the grains are as fine as powder and as sharp as tiny shards of glass.
During the Apollo 17 mission to the Moon, the astronauts lamented how the dust found its way into everything, coating their spacesuits and jamming the shoulder joints, getting inside their lunar habitat and even causing symptoms of a temporary "lunar dust hay fever" in astronaut Harrison Schmitt. Those symptoms fortunately went away quickly – but the problem of Moon dust remains for future missions.
«Read the rest of this article»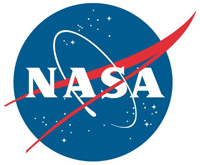 Washington, D.C. – Across NASA's many missions, thousands of scientists, engineers, and other experts and professionals all over the country are doing what they do best, but now from home offices and via video conferencing.
With most personnel supporting missions remotely to keep onsite staff at a minimal level in response to Coronavirus (COVID-19), the Agency is moving ahead strongly with everything from space exploration to using our technology and innovation to help inform policy makers.
«Read the rest of this article»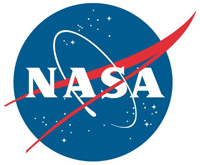 Mountain View, CA – The research project looked specifically at how long the growing season lasts in Yellowstone National Park, from snowmelt in spring to first snowfall in autumn, and the vegetation that covers the land in between.
The satellite data revealed that the season for vegetation growth has been getting longer, likely a result of climate change decreasing the severity of winters and warming average temperatures overall.
Studying national parks is helpful for this type of climate research, because human land use is restricted in these spaces.
«Read the rest of this article»