Topic: NASA's Ames Research Center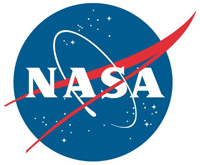 Pasadena, CA – Mission controllers at NASA's Jet Propulsion Laboratory in Southern California have received the first status report from the Ingenuity Mars Helicopter, which landed Feb. 18, 2021, at Jezero Crater attached to the belly of the agency's NASA's Mars Perseverance rover.
The downlink, which arrived at 3:30pm PST (5:30pm CST) via a connection through the Mars Reconnaissance Orbiter, indicates that both the helicopter, which will remain attached to the rover for 30 to 60 days, and its base station (an electrical box on the rover that stores and routes communications between the rotorcraft and Earth) are operating as expected.
«Read the rest of this article»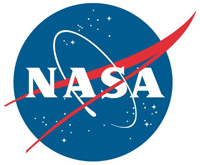 Washington, D.C. – Successful space and suborbital technology developments require ingenuity, understanding of mission and science needs, and testing. For many technologies matured with support from NASA's Flight Opportunities program, the ability to undergo testing multiple times – and often on different types of commercial flight vehicles – adds the necessary rigor and refinement to advance these innovations.
Evolved versions of two NASA-supported technologies that have flown previously through Flight Opportunities will be put to the test on Virgin Galactic's SpaceShipTwo.
«Read the rest of this article»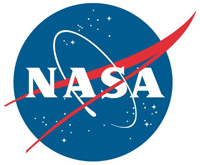 Edwards, CA – Rocket off course? NASA says it could be a slosh problem.
Propellant slosh, to be exact. The motion of propellant inside a rocket-based launch vehicle or spacecraft tank is an ever-present, vexing problem for spaceflight. Not only can it make gauging the amount of available propellant difficult, but the volatile waves of liquid can literally throw a rocket off its trajectory.
"To understand why it's such a critical issue, it's important to realize that for most launch vehicles, liquid propellant initially makes up nearly 90% of the vehicle mass," explained Kevin Crosby of Carthage College in Kenosha, Wisconsin.
«Read the rest of this article»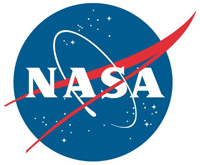 Washington, D.C. – NASA says the hungriest of black holes are thought to gobble up so much surrounding material they put an end to the life of their host galaxy.
This feasting process is so intense that it creates a highly energetic object called a quasar – one of the brightest objects in the universe – as the spinning matter is sucked into the black hole's belly. Now, researchers have found a galaxy that is surviving the black hole's ravenous forces by continuing to birth new stars – about 100 Sun-sized stars a year.
«Read the rest of this article»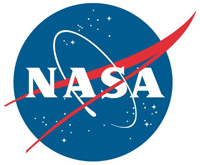 Mountain View, CA – As part of the Artemis program, NASA is preparing to test the integrated systems that will take crew on missions to the Moon, including a powerful new rocket that will launch crew and cargo to lunar orbit.
There are many critical moments in a rocket's journey from the ground to orbit, but perhaps none more so than the moment of ignition from the launch pad. When the Space Launch System, or SLS, rocket engines begin to roar – emitting fire, smoke, and shockwaves – it is critical the entire launch complex is designed to withstand the pressure.
«Read the rest of this article»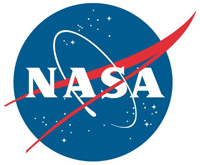 Mountain View, CA – Since astronomers confirmed the presence of planets beyond our solar system, called exoplanets, humanity has wondered how many could harbor life. Now, we're one step closer to finding an answer.
According to new research using data from NASA's retired planet-hunting mission, the Kepler space telescope, about half the stars similar in temperature to our Sun could have a rocky planet capable of supporting liquid water on its surface.
«Read the rest of this article»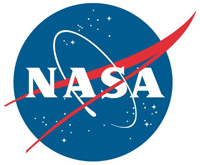 Washington, D.C. – NASA's Stratospheric Observatory for Infrared Astronomy (SOFIA) has confirmed, for the first time, water on the sunlit surface of the Moon. This discovery indicates that water may be distributed across the lunar surface, and not limited to cold, shadowed places.
SOFIA has detected water molecules (H2O) in Clavius Crater, one of the largest craters visible from Earth, located in the Moon's southern hemisphere. Previous observations of the Moon's surface detected some form of hydrogen, but were unable to distinguish between water and its close chemical relative, hydroxyl (OH).
«Read the rest of this article»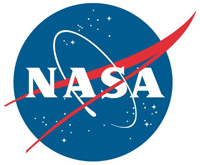 Hampton, VA – On October 8th, 2020, with COVID-19 Coronavirus safety protocols in place, team members of the Mars 2020 Perseverance rover mission waited for a reply from the Mars Entry, Descent, and Landing Instrumentation 2 (MEDLI2) suite onboard the spacecraft, which is currently en route to the Red Planet.
MEDLI2 is a collection of sensors that will measure aerothermal environments and thermal protection system material performance during the atmospheric entry phase of the Mars 2020 mission.
«Read the rest of this article»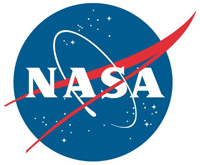 Mountain View, CA – When a natural disaster occurs, an impressive number of participants are often needed to help with the response. Consider just the number of different aircraft that might be involved in fighting a wildfire: tankers releasing fire retardant, lead planes to guide them, helicopters dropping off field crews, aircraft from which smokejumpers arrive on the scene… And that's to say nothing of the activity taking place on the ground.
Responding to an emergency like this – or a hurricane or search and rescue effort, to name a few – requires extensive collaboration among a host of groups that, right now, is coordinated manually under challenging conditions. This makes communication difficult.
«Read the rest of this article»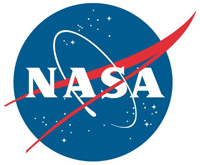 Washington, D.C. – NASA's telescope on an airplane, the Stratospheric Observatory for Infrared Astronomy, has provided a new glimpse of the chemistry in the inner region surrounding massive young stars where future planets could begin to form.
It found massive quantities of water and organic molecules in these swirling, disk-shaped clouds, offering new insights into how some of the key ingredients of life get incorporated into planets during the earliest stages of formation.
«Read the rest of this article»