Topic: NASA's Mars Perseverance Rover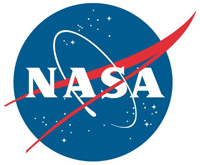 Hampton, VA – On October 8th, 2020, with COVID-19 Coronavirus safety protocols in place, team members of the Mars 2020 Perseverance rover mission waited for a reply from the Mars Entry, Descent, and Landing Instrumentation 2 (MEDLI2) suite onboard the spacecraft, which is currently en route to the Red Planet.
MEDLI2 is a collection of sensors that will measure aerothermal environments and thermal protection system material performance during the atmospheric entry phase of the Mars 2020 mission.
«Read the rest of this article»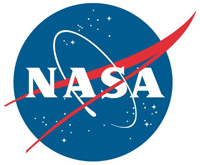 Pasadena, CA – If you want to see science fiction at work, visit a modern machine shop, where 3D printers create materials in just about any shape you can imagine. NASA is exploring the technique – known as additive manufacturing when used by specialized engineers – to build rocket engines as well as potential outposts on the Moon and Mars.
Nearer in the future is a different milestone: NASA's Perseverance rover, which lands on the Red Planet on February 18th, 2021, carries 11 metal parts made with 3D printing.
«Read the rest of this article»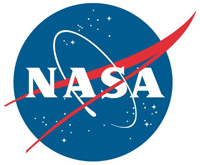 Pasadena, CA – A rover trundles over rocky terrain, its four metal wheels clattering along until they encounter a seemingly insurmountable hazard: a steep slope. Down below is a potential trove of science targets. With a typical rover, the operators would need to find another target, but this is NASA's DuAxel, a robot built for situations exactly like this.
The rover is actually made of a pair of two-wheeled rovers, each called Axel. To divide and conquer, the rover stops, lowers its chassis and anchors it to the ground before essentially splitting in two.
«Read the rest of this article»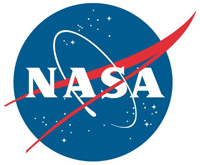 Pasadena, CA – After touching down on the Red Planet February 18th, 2021, NASA's Mars 2020 Perseverance rover will scour Jezero Crater to help us understand its geologic history and search for signs of past microbial life. But the six-wheeled robot won't be looking just at the surface of Mars: The rover will peer deep below it with a ground-penetrating radar called RIMFAX.
Unlike similar instruments aboard Mars orbiters, which study the planet from space, RIMFAX will be the first ground-penetrating radar set on the surface of Mars.
«Read the rest of this article»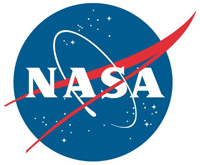 Washington, D.C. – From the rim of Shackleton crater to permanently shadowed regions on the Moon, a NASA-developed sensor suite could allow robotic and crewed missions to land precisely on the lunar surface within half the distance of a football field.
Technologies to enable exact and soft landings on the Moon and other worlds will fly on Blue Origin's next New Shepard suborbital rocket launch was supposed to launch on September 24th but had to be scrubbed. When a new launch time is announced, it will be posted to nasa.gov/live and the NASA TV Upcoming Events page.
«Read the rest of this article»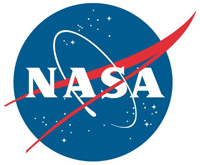 Pasadena, CA – When the Apollo astronauts landed on the Moon, they brought devices with them called retroreflectors, which are essentially small arrays of mirrors. The plan was for scientists on Earth to aim lasers at them and calculate the time it took for the beams to return. This provided exceptionally precise measurements of the Moon's orbit and shape, including how it changed slightly based on Earth's gravitational pull.
Research with these Apollo-era lunar retroreflectors continues to this day, and scientists want to perform similar experiments on Mars. NASA's Perseverance rover – scheduled to land on the Red Planet on February 18th, 2021 – carries the palm-size Laser Retroreflector Array (LaRA).
«Read the rest of this article»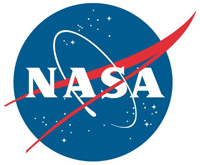 Pasadena, CA – NASA's Mars 2020 Perseverance rover has a challenging road ahead: After having to make it through the harrowing entry, descent, and landing phase of the mission on February 18th, 2021, it will begin searching for traces of microscopic life from billions of years back. That's why it's packing PIXL, a precision X-ray device powered by artificial intelligence (AI).
Short for Planetary Instrument for X-ray Lithochemistry, PIXL is a lunchbox-size instrument located on the end of Perseverance's 7-foot-long (2-meter-long) robotic arm.
«Read the rest of this article»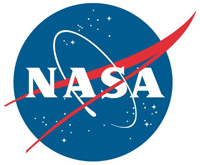 Pasadena, CA – As NASA's Mars rover Perseverance hurtles through space toward the Red Planet, the six-wheeler's twin is ready to roll here on Earth.
A full-scale engineering version of the Mars 2020 Perseverance rover – outfitted with wheels, cameras, and powerful computers to help it drive autonomously – has just moved into its garage home at NASA's Jet Propulsion Laboratory in Southern California.
«Read the rest of this article»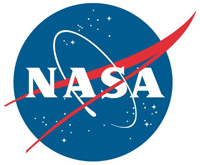 Pasadena, CA – Since leaving Earth 15 years ago, NASA's Mars Reconnaissance Orbiter has reshaped our understanding of the Red Planet. The veteran spacecraft studies temperatures in Mars' thin atmosphere, peers underground with radar, and detects minerals on the planet's surface. But perhaps what it's become best known for are stunning images.
Among its instruments, MRO carries three cameras: The Mars Color Imager (MARCI) has a fisheye lens that produces a daily global view. The Context Camera (CTX) provides 19-mile-wide (30-kilometer-wide) black-and-white terrain shots.
«Read the rest of this article»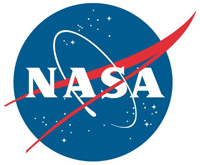 Pasadena, CA – NASA's Ingenuity Mars Helicopter received a checkout and recharge of its power system on Friday, August 7th, 2020, one week into its near seven-month journey to Mars with the Perseverance rover. This marks the first time the helicopter has been powered up and its batteries have been charged in the space environment.
During the eight-hour operation, the performance of the rotorcraft's six lithium-ion batteries was analyzed as the team brought their charge level up to 35%. The project has determined a low charge state is optimal for battery health during the cruise to Mars.
«Read the rest of this article»