Topic: National Association of Realtors

Washington, D.C. – Existing-home sales ascended in October for the second straight month and eclipsed June's cyclical sales peak to become the highest annualized pace in nearly a decade, according to the National Association of Realtors®.
All major regions saw monthly and annual sales increases in October.
«Read the rest of this article»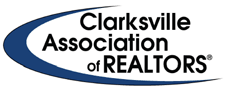 Clarksville, TN – The Clarksville Association of REALTORS (CAR) is pleased to announce the hiring of Josh Branum as their new Public Affairs Coordinator.
Branum is a Communications graduate from the University of Tennessee at Chattanooga. While attending UTC, Branum was also an intern for the Chattanooga Area Chamber of Commerce where he wrote for their monthly publication, Trend, and helped to promote their events.
«Read the rest of this article»

Clarksville, TN – Deb Wilson, a broker with 12 years of experience joins Crye-Leike, REALTORS at its Clarksville-St. Bethlehem office. Wilson comes from Platinum Realty and Auction where she was a principle broker.
Wilson has built a career building a business based on exceptional client service and continuous education.
«Read the rest of this article»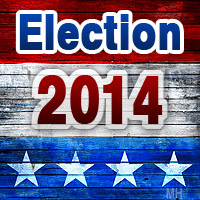 Clarksville, TN – On Tuesday, July 22nd, 2014, the Clarksville Association of Realtors and the Clarksville Home Builders Association will be hosting a Political Candidate Forum featuring candidates running in the August 2014 State Primary and County General Election.
The Political Candidate Forum will take place at the Montgomery County Civic Hall located at 350 Pageant Lane, Suite 201, beginning at 8:15am. «Read the rest of this article»

Clarksville, TN – Crye-Leike's Clarksville Saint Bethlehem branch office recently welcomed a very special agent to its team.
Realtor Jimmy Terry has been helping Clarksville residents with their home buying and selling needs for two years, but he's been helping save homes and lives a lot longer.
«Read the rest of this article»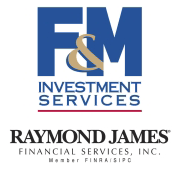 Clarksville, TN – The minutes of the October 29th-30th Federal Open Market Committee meeting showed that monetary policymakers still expected the economy to improve in line with their earlier projections "and would thus warrant trimming the pace of purchases in coming months."
Officials also considered scenarios where the Fed could taper "before an unambiguous further improvement in the outlook was apparent." The stock market pulled back a bit on the taper talk, but rose to new highs anyway.
«Read the rest of this article»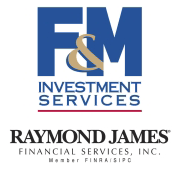 Clarksville, TN – Equities across the globe fell sharply after Federal Reserve Chairman Ben Bernanke implied that the central bank may start to wind down its asset purchases later this year if the economy continues to improve. The three major domestic indices took a hit, and the CBOE Volatility Index spiked to a new high this year.
The statement triggered a selloff on Wednesday and Thursday, as markets reacted to the prospect of higher interest rates. Many market observers already had forecast when this third round of quantitative easing would dial down, but the markets responded regardless. «Read the rest of this article»
Former Math Teacher Has All Of The Right Answers For Her New Real Estate Clients

Clarksville, TN – After 15 years spent helping her math students find all of the right answers, Clarksville Realtor Alison M. Cox is ready to help her buyers and sellers find the right solutions to all of their real estate needs.
Alison recently obtained her real estate license and joined Crye-Leike, REALTORS in its Clarksville, Sango branch office. She was previously a high school math teacher at Rossview High School for the last four years.
"My previous experience as a math teacher will benefit me in numerous ways as an affiliate broker," said Alison. "There is no one more difficult to sell than a math student. If I can help sell math students on listening in class, completing homework and successfully passing Algebra, I think real estate will be a great fit for me." «Read the rest of this article»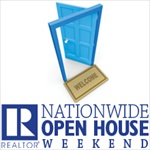 Clarksville, TN – The 2011 REALTOR® Nationwide Open House will be held this weekend, June 4th-5th, 2011.
This event, which began on a local level a few years ago, is a weekend when REALTORS® across the country—and across the globe—will hold open houses.
It is the start of the summer house hunting season. And with over 1,800 homes on the market in Montgomery County, it is a great opportunity to see the incredible variety of homes available. «Read the rest of this article»
Family, Career Status Should Be Reflected In Your Policy Coverage
New York, NY – Major purchases and lifestyle changes such as marriage, divorce or retirement can have a profound effect on your insurance needs, so an annual coverage review is always a good idea, according to the Insurance Information Institute (I.I.I.).
"Discussing your current insurance needs with your agent, broker or company representative to make sure your coverage is up-to-date is a great way to start the New Year off on a firm financial footing," said Michael Barry, vice president, media relations, I.I.I. «Read the rest of this article»