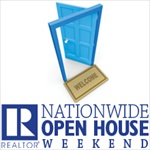 Clarksville, TN – The 2011 REALTOR® Nationwide Open House will be held this weekend, June 4th-5th, 2011.
This event, which began on a local level a few years ago, is a weekend when REALTORS® across the country—and across the globe—will hold open houses.
It is the start of the summer house hunting season. And with over 1,800 homes on the market in Montgomery County, it is a great opportunity to see the incredible variety of homes available.
Though it is billed as a "national" event, real estate professionals from nearly 60 international countries are also taking part including Canada, Denmark, France, Norway, Philippines, Sweden, United Kingdom, Israel, Mexico, Romania and Peru.
Realtors will be on hand to answer questions about home ownership and local market conditions. They're trained to find the home you seek and won't stop until they do. So, head out this weekend, meet with your Realtor and check out some area open houses. You won't be sorry.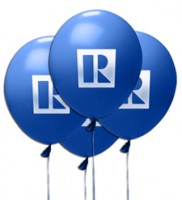 About Randy Worcester
Randy Worcester is a REALTOR® with Avalar Real Estate. He is a Certified Distressed Property Expert and is e-PRO® internet certified by the National Association of REALTORS®. He utilizes the latest technologies, market research, and business strategies to consistently exceed his clients expectations. More importantly  he listens to his clients, and uses his background in marketing and finance to tailor a custom solution that fills their individual needs. Randy Worcester is the perfect choice to guide you in buying a new home, or creatively selling your current house. Randy is licensed in both Tennessee and Kentucky. Randy's wife, Peggy, is also a member of the team. Together they serve all of Clarksville, Woodlawn, Oak Grove, and Ft. Campbell. Their specialty is relocation, upscaling, new home buyers, senior options, short sales, and luxury home marketing in the Sango, Adams, and Exit 11 areas.

Randy strongly believes in giving something back to the community. He is passionate about, and is a devoted public servant with the Clarksville Sunrise Rotary Club and the Boy Scouts of America where he has received numerous honors and awards.

Web Site: http://www.clarksvillehomepros.com/
Email:
Sections
Business
Topics
Montgomery County, National Association of Realtors, open house, Real estate