Topic: Near Earth Asteroid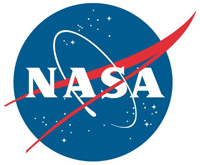 Pasadena, CA – The largest asteroid predicted to pass by our planet in 2021 will be at its closest on March 21st, providing astronomers a rare opportunity to get a good look at a rocky relic that formed at the dawn of our solar system.
Called 2001 FO32, the near-Earth asteroid will make its closest approach at a distance of about 1.25 million miles (2 million kilometers) – or 5 1/4 times the distance from Earth to the Moon. There is no threat of a collision with our planet now or for centuries to come.
«Read the rest of this article»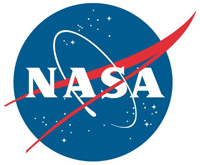 Pasadena, CA – A large near-Earth asteroid will safely pass by our planet on Wednesday morning, providing astronomers with an exceptional opportunity to study the 1.5-mile-wide (2-kilometer-wide) object in great detail.
The asteroid, called 1998 OR2, will make its closest approach at 4:55am CDT (2:55am PDT). While this is known as a "close approach" by astronomers, it's still very far away: The asteroid will get no closer than about 3.9 million miles (6.3 million kilometers), passing more than 16 times farther away than the Moon.
«Read the rest of this article»
NASA's Jet Propulsion Laboratory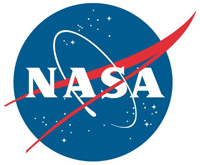 Pasadena, CA – NASA says the entire history of human existence is a tiny blip in our solar system's 4.5-billion-year history. No one was around to see planets forming and undergoing dramatic changes before settling in their present configuration. In order to understand what came before us — before life on Earth and before Earth itself — scientists need to hunt for clues to that mysterious distant past.
Those clues come in the form of asteroids, comets and other small objects. Like detectives sifting through forensic evidence, scientists carefully examine these small bodies for insights about our origins.
«Read the rest of this article»
Written by DC Agle
NASA's Jet Propulsion Laboratory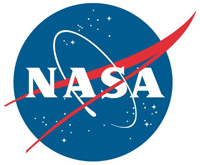 Pasadena, CA – Asteroid 2002 AJ129 will make a close approach to Earth on February 4th, 2018 at 1:30pm PST (3:30pm CST / 21:30 UTC). At the time of closest approach, the asteroid will be no closer than 10 times the distance between Earth and the Moon (about 2.6 million miles, or 4.2 million kilometers).
2002 AJ129 is an intermediate-sized near-Earth asteroid, somewhere between 0.3 miles (0.5 kilometers) and 0.75 miles (1.2 kilometers) across. It was discovered on January 15th, 2002, by the former NASA-sponsored Near Earth Asteroid Tracking project at the Maui Space Surveillance Site on Haleakala, Hawaii.
«Read the rest of this article»
Written by Laurie Cantillo / Dwayne Brown
NASA Headquarters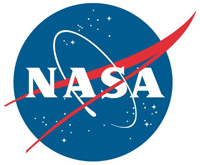 Washington, D.C. – Asteroid Florence, a large near-Earth asteroid, will pass safely by Earth on September 1st, 2017, at a distance of about 4.4 million miles, (7.0 million kilometers, or about 18 Earth-Moon distances). Florence is among the largest near-Earth asteroids that are several miles in size; measurements from NASA's Spitzer Space Telescope and NEOWISE mission indicate it's about 2.7 miles (4.4 kilometers) in size.
"While many known asteroids have passed by closer to Earth than Florence will on September 1st, all of those were estimated to be smaller," said Paul Chodas, manager of NASA's Center for Near-Earth Object Studies (CNEOS) at the agency's Jet Propulsion Laboratory in Pasadena, California.
«Read the rest of this article»
Written by DC Agle
NASA's Jet Propulsion Laboratory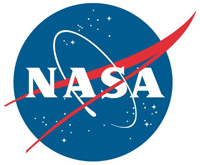 Pasadena, CA – The number of discovered near-Earth asteroids (NEAs) now tops 15,000, with an average of 30 new discoveries added each week. This milestone marks a 50 percent increase in the number of known NEAs since 2013, when discoveries reached 10,000 in August of that year.
Surveys funded by NASA's Near Earth Object (NEO) Observations Program (NEOs include both asteroids and comets) account for more than 95 percent of discoveries so far.
The 15,000th near-Earth asteroid is designated 2016 TB57.
«Read the rest of this article»
Written by Linda Herridge
NASA's John F. Kennedy Space Center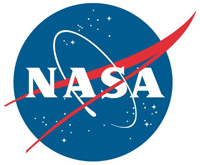 Florida – The first U.S. mission to travel to an asteroid, retrieve samples and return them to Earth is targeted for a September 8th launch atop a United Launch Alliance Atlas V rocket from Cape Canaveral Air Force Station in Florida.
This groundbreaking mission, several years in the making, is the Origins, Spectral Interpretation, Resource Identification, and Security-Regolith Explorer, also known as OSIRIS-REx. It will travel to near-Earth asteroid Bennu, map its surface using 3-D laser imaging, retrieve samples from the surface and return to Earth.
«Read the rest of this article»
NASA's Johnson Space Center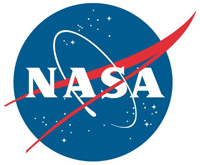 Houston, TX – 4 people are living in an isolated habitat for 30 days. Why? Science!
This 30 day mission will help our researchers learn how isolation and close quarters affect individual and group behavior. This study at our Johnson Space Center prepares us for long duration space missions, like a trip to an asteroid or even to Mars.
The Human Research Exploration Analog (HERA) that the crew members will be living in is one compact, science-making house.
«Read the rest of this article»
Written by David E. Steitz
NASA Headquarters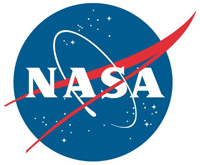 Washington, D.C. – NASA Wednesday announced more details in its plan for its Asteroid Redirect Mission (ARM), which in the mid-2020s will test a number of new capabilities needed for future human expeditions to deep space, including to Mars. NASA also announced it has increased the detection of near-Earth Asteroids by 65 percent since launching its asteroid initiative three years ago.
For ARM, a robotic spacecraft will capture a boulder from the surface of a near-Earth asteroid and move it into a stable orbit around the moon for exploration by astronauts, all in support of advancing the nation's journey to Mars.
«Read the rest of this article»
Written by Preston Dyches
NASA's Jet Propulsion Laboratory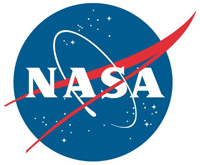 Pasadena, CA – NASA scientists using Earth-based radar have produced sharp views of a recently discovered asteroid as it slid silently past our planet. Captured on June 8th, 2014, the new views of the object designated "2014 HQ124" are some of the most detailed radar images of a near-Earth asteroid ever obtained.
The radar observations were led by scientists Marina Brozovic and Lance Benner of NASA's Jet Propulsion Laboratory, Pasadena, California. The JPL researchers worked closely with Michael Nolan, Patrick Taylor, Ellen Howell and Alessondra Springmann at Arecibo Observatory in Puerto Rico to plan and execute the observations.
«Read the rest of this article»