Topic: Netherlands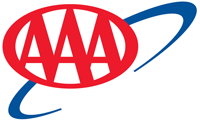 Tampa, FL – As the coronavirus (COVID-19) continues to make headlines, many Americans are wondering what to do about their travel plans.
Although the decision to travel is a personal one, AAA is providing information on travel safety and insurance to help travelers make informed decisions.
«Read the rest of this article»

Brentwood, TN – Austin Peay State University (APSU) track and field freshman pole vaulter Karlijn Schouten has been named Ohio Valley Conference Female Field Athlete of the Week for her work at the Gene Edmonds Invitational, Saturday.
«Read the rest of this article»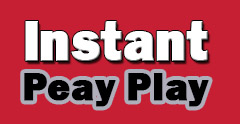 Clarksville, TN – With the July calendar reaching its mid-way point, it leaves less than a month before the Austin Peay State University soccer team returns to the pitch to open its 2019 season.
The Governors were 8-8-1 overall in 2018 – including a 3-6-1 mark in Ohio Valley Conference play – under then first-year head coach Naomi Kolarova and enter the season looking to put the pieces together to replace 11 players off last year's roster, while also looking to make a return to postseason action.
«Read the rest of this article»

Clarksville, TN – Naomi Kolarova, Austin Peay State University (APSU) women's soccer head coach has signed two more international players to the 2019 recruiting class.
The two signees raise Kolarova's incoming class to 12 players that now includes eight true freshman and four transfers, five of which hail from outside the United States.
«Read the rest of this article»
Written by Dwayne Brown / Laurie Cantillo
NASA Headquarters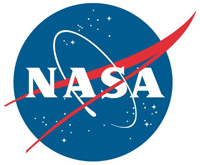 Washington, D.C. – An international team of astronomers led by NASA scientists successfully completed the first global exercise using a real asteroid to test global response capabilities.
Planning for the so-called "TC4 Observation Campaign" started in April, under the sponsorship of NASA's Planetary Defense Coordination Office. The exercise commenced in earnest in late July, when the European Southern Observatory's Very Large Telescope recovered the asteroid. The finale was a close approach to Earth in mid-October.
«Read the rest of this article»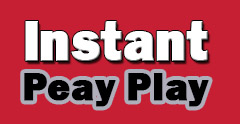 Clarksville, TN – Recently graduated Austin Peay State University senior softball player Christiana Gable has a busy next month in front of her, as she once again joins the German Women's National Team as they prepare for the 20th European Softball Championships in Bollate, Italy.
Gable, who is from Nolensville, TN, is eligible to play for the German National Team due to her mother being a native of the country and thus she has dual citizenship with a German passport.
«Read the rest of this article»
Written by Capt. James Sheehan
U.S. Army Africa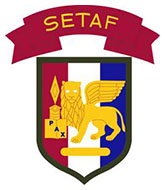 Accra, Ghana – Participants from 20 countries celebrated the conclusion of United Accord 2017, a combined-joint military exercise at the Kofi Annan Peacekeeping Training Centre, Accra, Ghana, May 30th.
United Accord 2017 included three distinct components designed to train Soldiers from entry-level lower enlisted to the high-profile senior commanders. From May 19th to 30th, service members completed a command post exercise, field training exercise, and jungle warfare school.
UA 2017 provides an opportunity for regional African partners to develop relationships, enhance interoperability and hone mission command skills required to conduct peacekeeping operations in the region.
«Read the rest of this article»

Clarksville, TN – For over half a century, her memoir has captured the hearts of millions around the world. Now the Roxy Regional Theatre is bringing to life the inspirational true story of a young girl swept up in the turmoil of the Holocaust in "The Diary of Anne Frank", opening Friday, February 17th, at 8:00pm.
During the Nazi occupation of the Netherlands, Anne Frank began to keep a diary on June 14th, 1942, two days after her thirteenth birthday and twenty-two days before going into hiding with her mother, father, sister and four others.
«Read the rest of this article»
American Heart Association Rapid Access Journal Report
Dallas, TX – Greater fluctuations in "bad" cholesterol levels may be linked to worse cognitive function in elderly adults, according to new research in the American Heart Association's journal Circulation.
In a study of European adults age 70 to 82 years old, researchers found that greater fluctuations in low-density lipoprotein cholesterol (LDL), or "bad" cholesterol, are associated with lower cognitive performance.
«Read the rest of this article»

Clarksville, TN – Austin Peay State University softball player Christiana Gable helped the Germany Women's National Team to its best finish in six years, July 19th-25th, at the 19th European Softball Championship that was played at Rosmalen, Netherlands.
Germany would finish its tournament run with a 4-4 overall record, advancing to the tournament's second-round, and a seventh-place overall finish in the 20-team field, its best finish in the tournament since a fifth-place finish back in the 2009 tournament.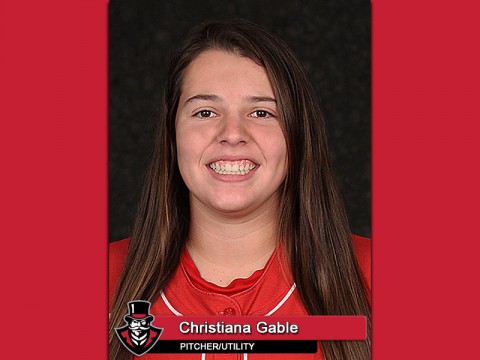 «Read the rest of this article»