Topic: Newspaper
Clarksville, TN – Okay, this is another example of "there's no vaccine for stupidity" and I have to admit I was wrong.
We wives usually have a pretty good idea of how to handle consumer affairs, but once in a great while, we blow it. This is the one time in recent history that my husband was right—and I should have listened to him.
It all started with a $2.00-off coupon I found in the newspaper. A sucker for a good deal, I just couldn't pass this one up.
Having been born with skin the color of a flounder fillet, I have always longed for a golden summer tan. Having no tolerance for lying in the blistering sunshine, I have rarely attained one.
This sun bronzer (minus the $2.00) claims to give you the glorious tan you have dreamed of with just so-o-o-o-o little effort. Just spray it on and then add a little every day until you are the color you want to be.
Sounds easy, doesn't it? «Read the rest of this article»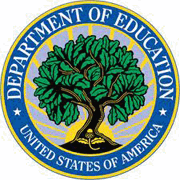 Washington, D.C. – Children are born into history. They have no memory of it, yet they find themselves in the middle of a story that began before they became one of its characters.
Children also want to have a place in history—their first historical questions are: "Where did I come from?" and "Was I always here?" These two questions contain the two main meanings of history: It's the story of people and events, and it's the record of times past.
«Read the rest of this article»
There's certainly no shortage of bad news today.  With so much media available to us, and with so many media outlets struggling, the old adage "bad news sells" has never been more obvious. Everywhere you turn you're surrounded by bad news.  It's no wonder we're all stressed and angry.
And it's going to get worse if we don't do something about it.
Remember the days when the media just reported the facts?
Remember when the media wasn't so slanted and biased?
Remember when public officials were intimidated and afraid of the media?
Not anymore. «Read the rest of this article»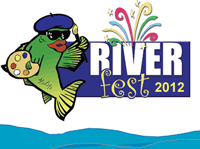 Clarksville, TN – On Saturday, September 8th, 2012 Riverfest will hold the First Annual Recycled Fashion Show. This free event is intended to educate the general public about recycling in a fun and interactive environment. Students and adults of all ages are invited to show their created fashions made from recycled materials.
The show will start at 4:00pm on the Blue Cross Blue Shield Stage at McGregor Park.
Any student or adult. One entry per person. «Read the rest of this article»
Clarksville, TN – Richard Stevens, the general manager of the Leaf-Chronicle appeared on WJZM's the "Bone Show" Thursday morning to talk about the newspaper's new subscription plan for it's online content and other products, that's been the talk of the town in recent weeks.  The Leaf-Chronicle, owned by the Gannett company, has introduced it's "Full Access" plan if you want to view it's product online.
The decision has been met with a variety of emotions locally.  Especially since most of the news and information consumers are wanting is available for free.  It's a bold decision being made by the newspaper industry, but something that industry experts feel is what the future holds for news organizations, like the Leaf-Chronicle. «Read the rest of this article»
Clarksville, TN – Tim Ghianni was one of the most popular reporters for the Leaf-Chronicle, almost from the day he started in 1974.  Our careers got started at about the same time, he at the paper, me at the radio station.
We would have occasion to run into each other from time to time, but back in the day, the news business was very competitive, and we weren't supposed to "fraternize with the enemy."
Tim was a soft spoken guy who, as he told me this week, "always wanted to be a newspaper man."  Now, with the release of his collaboration with fellow "news brother" Rob Dollar, "When Newspapers Mattered" tells the story of the newspaper business and how two tragedies gripped a community, caused great grief in the newsroom, and how this fraternity of journalists came together to help deal with reporting the news, when the news was bad. «Read the rest of this article»
Clarksville, TN – The Leaf-Chronicle announced today what we've known now for a couple of months.  They plan to start charging for their online content.  The initial reactions have been pretty brutal.
Here's a sample of what can be read:
"I will continue to get my info from NEWS Channel 5, they get Clarksville News WAY Before the Laff-Comical ever get's it, Thank News Channel 5 for all you do."
"This is an excellent idea… especially good to hear the obituary page will still be available at no charge, that way we can all read about the death of the Leaf Chronicle for free." «Read the rest of this article»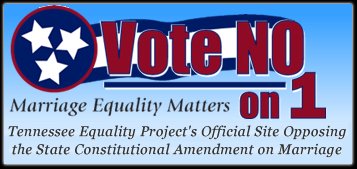 This is in response to a Same-sex marriages open Pandora's Box in the opinion section of The Leaf Chronicle which appearing on Saturday 8/26/06 on the subject of Amendment 1 by Beth Sabel. Here is my response to her letter.
"I was truly saddened to hear of your post on how you feel that this will "open Pandora's Box."
To amend the wording to state "one person and one person" would not change any stipulations on how many persons, which family members, or which species could marry. It would simply change the gender of the two persons marrying. «Read the rest of this article»