Topic: NHL Winter Classic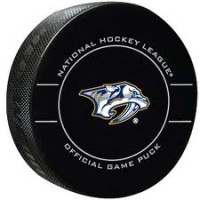 Nashville, TN – In their first game under new head coach John Hynes, the Nashville Predators fell hard to the visiting Boston Bruins, 6-2.
It's been a whirlwind of activity over the last 48 hours with the dismissal of Peter Laviolette and the hiring of Hynes, hoping to spark a Nashville team that has now lost four of their last five games.
Boston picks up their first win in four games with the victory.
The Bruins were all over the Predators from the start. Brad Marchand and Viktor Arvidsson were sent to the box just 14 seconds into the game when Marchand cross-checked Arvidsson, who was then called for embellishment.
«Read the rest of this article»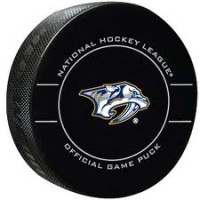 Nashville, Tn — The Nashville Predators fell to the Dallas Stars tonight at Bridgestone Arena in an all too familiar fashion. Lack of scoring and goal tending. If this is any indication of what the upcoming Winter Classic will be like, then Nashville has a lot of work to do before the New Year's day event.
Once again, the Predators outshot their opponent, only to fall short in scoring goals. Nashville fired 38 shots on goal to just 22 for the Stars. Pekka Rinne continues to struggle in net, giving up all four goals tonight.
«Read the rest of this article»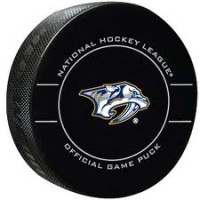 Nashville, TN – The Nashville Predators fell to the Dallas Stars tonight, 3-1, unable to pull off back-to-back wins, after last night's victory against the Florida Panthers.
On a night that honored former Predator Jordin Tootoo, the Predators were unable to crack the Dallas defense, specifically the goaltending of their back up goalie, Anton Khudobin.
The first goal of the night was scored by Calle Jarnkrok at 9:35 of the first period, who ripped a shot from the circle past Khudobin for the early 1-0 lead. It would be the only score of the night for Nashville.
«Read the rest of this article»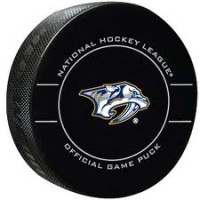 Sunrise, FL – The Nashville Predators started the home stretch of the NHL season tonight with a convincing 4-1 victory over the Florida Panthers. Juuse Saros got the win in net and Viktor Arvidsson scored two goals to lead their team to the win.
Both teams looked a little rusty coming off the NHL All-Star break and it was Florida that held the 1-0 lead going to the third period. Saros got the start in net to rest Pekka Rinne who played in the all-star game, and had never beaten the Panthers until tonight.
«Read the rest of this article»