Topic: Patient Protection and Affordable Care Act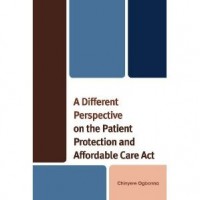 Clarksville, TN – A few years ago, students in Dr. Chinyere Ogbonna-McGruder's administrative law class kept asking her questions about the Patient Protection and Affordable Care Act, also known as "Obamacare." The Austin Peay State University associate professor of public management and criminal justice saw the situation as an ideal teaching opportunity.
"That's all they wanted to talk about. What is it? Is it socialized medicine?" Ogbonna-McGruder said. "So I told them to go research it themselves."
During the next class period, the students reported back that the bill was too large and confusing, and the only information they could find was politically biased. «Read the rest of this article»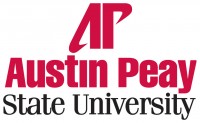 Clarksville, TN – Faculty and staff members at Austin Peay State University recently announced a number of publications, conferences and credentials as part of their professional and scholarly activities.
Michele Tyndall, project manager in the APSU Office of Public Relations and Marketing, and Dr. Melony Shemberger, former assistant director of communication at APSU, will present a session at The Council for Advancement and Support Education's District III Conference in Orlando, FL, this February. Shemberger now is assistant professor of journalism at Murray State University. «Read the rest of this article»
Two budget amendments filed for teachers and disabled Tennesseans
Hope Scholarship for military dependents on calendar for this week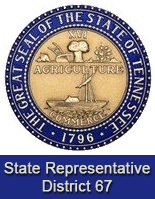 Nashville, TN – Flow Motion passed last week.
"The House passed what is commonly known as the "flow motion" this week signaling the end of session is near," said Tennessee State Representative Joe Pitts (D-Clarksville).
A "flow motion" means normal procedures for advancing legislation have been suspended and schedules will become more hectic than the new brisk pace.  Normally a bill takes a few weeks to cycle through the assigned committee process.
«Read the rest of this article»
Operation Stand Down coming to Clarksville to assist Veterans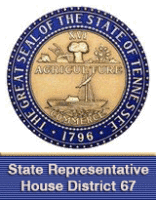 Nashville, TN – House Bill 423/Senate Bill 527 affords private foundations with protections from governmental intrusion
House Bill 0423, sponsored by Tennessee Representative Joe Pitts, adds a new section to the Tennessee Code that would make "private foundation" have the same meaning as it does in section 509(a) of the Internal Revenue Code of 1986 as amended.
A private foundation would not be required by state or local government to disclose the sensitive about the foundation's employees, officers, directors, trustees, or contributors, without the prior written consent of the individual or individuals in question.
«Read the rest of this article»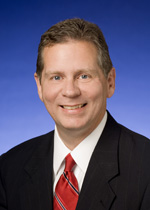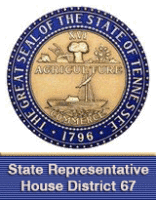 Nashville, TN – Tennessee State Representative Joe Pitts from House District 67 generously takes the time to provides the readers of Clarksville Online with updates on issues which are currently on the legislative agenda for the Tennessee House of Representatives which may be of interest to the residents of Clarksville-Montgomery County.
«Read the rest of this article»