Topic: Pollination

Nashville, TN – The Tennessee Wildlife Resources Agency (TWRA) says food plots are not just for deer, turkeys, and doves.
In fact, various food plot mixtures are as beneficial for pollinators as expensive wildflower plantings. Mixtures of certain annual and perennial plants, including various clovers and chicory, that provide large amounts of high-quality forage for deer and turkeys also provide a continuous source of nectar for pollinators from mid-April through August.
«Read the rest of this article»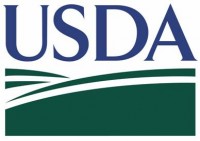 Nashville, TN – The next time you snack on almonds, add blueberries to your smoothie or eat pumpkin pie, thank a pollinator and thank farmers, ranchers and private forestland owners who work hard to create and maintain their habitat.
Pollinators, such as honeybees, bumblebees, butterflies, birds, bats, flies and many others, play a critical role in crop production. Without pollinators, we wouldn't have many crops.
During the week of June 22nd-28th, the nation will celebrate these iconic and crucial pollinators during National Pollinator Week.
«Read the rest of this article»

Nashville, TN – The world of bees/beekeeping will be the topic for the Tennessee Wildlife Resources Agency's Nature at Noontime. The program returns to its schedule after taking July off and will be held from noon-1:00pm on Thursday, August 7th at the TWRA Region II Ray Bell Building.
Mike Studer, Tennessee's apiarist, will be the guest speaker. He will discuss the impact of honey bees in the environment and aspects of beekeeping. «Read the rest of this article»
Lisa Schluttenhofer is a woman on a mission. As the 2010 American Honey Queen, she travels the United States extolling the virtues of the simple honeybee.
Clarksville, TN – Cave paintings from around 6000 B.C. show the importance of bees and honey to man by showing people collecting honey from bee colonies. Honeybees are not native to North America, they were brought from Europe by early settlers.  Most honeybees are not aggressive by nature, and will not sting unless protecting their hive from an intruder, or they are provoked.  They live in a highly organized society, with bees taking on specific roles during their lifetime: such as the queen, nurses, guards, grocers, housekeepers, construction workers, royal attendants, undertakers, foragers, etc. A queen bee lives for several years, during which she will lay around 2,000 eggs per day in early spring. Worker bees live for 6 weeks during the busy summer, and for 4-9 months during the winter. «Read the rest of this article»
Clarksville, TN – Lisa Schluttenhofer, the 2010 American Honey Queen, will visit Clarksville Tennessee November 4th-9th. She will make appearances at the local schools, speaking to students about how honeybee pollination creates the building blocks of our food supply.
She will also speak to area Girl Scout troops where she will share information about the many uses for helpful and wholesome honey, including the beauty secrets provided by bees. Her visit will also include speeches to the Clarksville Sunrise Rotary and the Montgomery County Beekeepers Association. «Read the rest of this article»