Topic: Poverty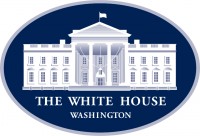 Washington, D.C. – President Donald Trump is on his way to Pennsylvania, one of many states where this Administration's blue-collar, middle-class agenda is making a difference.

Before China and the World Health Organization allowed COVID-19 Coronavirus to spread across the globe—a fact Democrats and liberal media outlets continue to ignore for partisan political reasons—America was in the midst of a massive blue-collar boom.

Wages rose, inequality fell, and the unemployment rate dipped to a 50-year low.
«Read the rest of this article»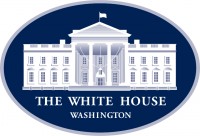 Washington, D.C. – American households saw their best economic gains in half a century last year under President Trump, according to a report this week from the U.S. Census Bureau.

And with President Donald Trump's pro-growth, pro-worker policies in action, this standard can be achieved again as America safely reopens from the COVID-19 Coronavirus pandemic.
«Read the rest of this article»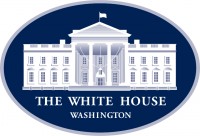 Washington, D.C. – One million Americans will be lifted from poverty because of President Donald Trump's historic Opportunity Zones tax cuts program, the White House Council of Economic Advisers estimates in a new report.

For over 50 years, the "War on Poverty" has left too many American communities behind. Many of its programs have "relied on inefficient top-down federal grants and subsidies that empower Washington bureaucrats and special interests with lobbyists at the expense of communities in need," HUD Secretary Ben Carson and White House Domestic Policy Council Director Brooke Rollins wrote.
«Read the rest of this article»
One of 29 States Nationwide to Show Progress in Child Poverty Rate According to New Data Snapshot from the Annie E. Casey Foundation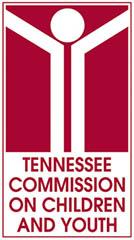 Nashville, TN – The percentage of Tennessee children living in areas of concentrated poverty fell 7% between 2013 and 2017, according to "Children Living in High Poverty, Low-Opportunity Neighborhoods," a new KIDS COUNT® data snapshot released today by the Annie E. Casey Foundation.
Using the latest data available from the U.S. Census Bureau, the snapshot examines where concentrated poverty has worsened across the country despite a long period of national economic expansion.
Living in a neighborhood with a high level of concentrated poverty, in addition to putting children at risk from environmental exposure and reduced opportunities, can cause chronic stress and trauma.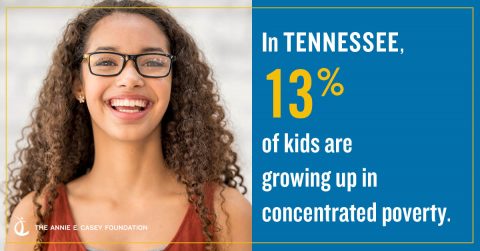 «Read the rest of this article»

Nashville, TN – The Joint House and Senate Black Caucus today unveiled its 2016 package for criminal justice reform in Tennessee.
"We have too many Tennesseans wasting away in jail for non-violent, minor crimes that involve either drugs or simply an inability to pay fines," said Senate Minority Leader Lee Harris.
«Read the rest of this article»
Nashville, TN – Tennessee is 39th in the Annie E. Casey Foundation's 2013 National KIDS COUNT Data Book ranking of child well-being released today.
Rankings on 16 indicators are clustered in four domains — Economic Well-Being, Education, Health, and Family and Community. Tennessee improved slightly on two domains, held steady on one, and dropped on another.
"Child well-being is a barometer of the current and future well-being of the state," said Linda O'Neal, executive director of the Tennessee Commission on Children and Youth, state affiliate of the KIDS COUNT program, "and while we are disappointed Tennessee's 2013 composite ranking dropped from 36th in 2012 after three years of 'best ever' state rankings, we are pleased to see progress in several indicators. «Read the rest of this article»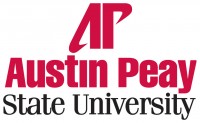 Clarksville, TN – The Austin Peay State University Department of Political Science and the Pi Sigma Alpha political science honor society announce that Congressman Phil Roe will speak April 13th in the Morgan University Center Iris Room.
His discussion will begin at noon and focus on issues concerning higher education as well as social issues such as housing, poverty, employment and the economy. «Read the rest of this article»
By Rick Smith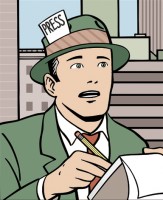 As the world burns in the fires of poverty and cash free-flows to the pockets of robber barons, our press is playing As The World Turns.
Our politicians are treated as celebrities, while our corporate overlords operate in secrecy; turning dials, greasing wheels, and watching the whole. thing. burn. Can you hear us yet? No?
Well, here's some real top stories, Personal Storyteller's style! «Read the rest of this article»
Recently, I have taken some heat from readers for speaking out against certain "awareness campaigns."  One reader responded  awareness campaigns are good fund raisers for good organizations, and that I should not be so critical of the campaigns, but crtic how the organizations spend their money.  I recently learned of a website that allows donors to directly help people in need with very minimal organizational costs.  I thought I would share that with my readers.
Modestneeds.org is a website dedicated to preventing poverty before it happens. Keith Taylor, the websites founder, says the goal is to help people with short term needs, so that these short term problems do not snowball into bigger problems. «Read the rest of this article»
The Service Employees International Union (SEIU) has become a favorite target of the extreme right wing. As SEIU becomes a more significant force for change in this country, we are going to continue to be hit by the same extreme right-wing attack machine that is trying to block healthcare reform and regulatory reform – the change this country needs to help working families and to rebuild the middle class.
The radical right in this country wants nothing more than to make SEIU, grassroots community groups, and any individual who fights against the status quo their next casualty. They are seeking to silence the voices of those men and women who suffered the most under 8 years of extreme right-wing policies, and to smear anyone who stands up for those men and women. Right now, there are daily attacks from conservative radio and TV pundits on us for our work on healthcare, labor rights, immigration, and our working relationship with community and progressive organizations – most recently ACORN.
http://www.youtube.com/watch?v=RJSZromz9R0 «Read the rest of this article»