Topic: Raymon Carroll
Clarksville Police Department

Clarksville, TN – Clarksville Mayor Kim McMillan and Clarksville Police Chief Al Ansley promoted four officers to key leadership positions Thursday, August 30th, 2018 during a standing-room-only ceremony at Freedom Point.
"This is a great day for our City and the Clarksville Police Department," Mayor Kim McMillan said. "Each of these officers has been with the department for at least a decade, and it's a testament to our talent and training that these fine officers are moving up into senior leadership positions."
«Read the rest of this article»
Clarksville Police Department

Clarksville, TN – Clarksville Police are trying to locate a runaway juvenile, Alyssa Putrino, age 16, height 5'3, with Brown hair and brown eyes.
Family members have not seen or heard from her since May 28th, 2018 around 11:00pm. She was last seen wearing blue jean shorts and a red, white, and blue striped shirt.
«Read the rest of this article»
Park Smart

Clarksville, TN – On April 28th, 2015 the Clarksville Police Department sent out a release with detailed information about Motorcycle Theft Crime Trends that was put together by Detective Raymon Carroll. Our intent was to raise awareness to motorcycle owners since it is summer time- when most motorcycle thefts take place.
Recently, three motorcycles were stolen from local apartment complexes. All three motorcycles were categorized as Sport Bikes.
«Read the rest of this article»

Clarksville, TN – The Clarksville Police Department is attempting to locate and arrest Jack Louis Janes for Vehicle Burglary. Janes is a 33-year-old white male who is six feet tall and weighs 180 pounds. He has blue eyes and brown hair.
Detective Raymon Carroll obtained an arrest warrant for Janes on May 12th. The warrant alleges that Janes stole two Honda portable generators from a Charter Communications work van while it was parked at a restaurant on Fort Campbell Boulevard on May 11th, 2015.
«Read the rest of this article»
Motorcycle Owner Awareness

Clarksville, TN – Clarksville Police Detective Raymon Carroll delivered an impressive presentation to the Command Staff at the CPD weekly Comstat meeting held on Friday April 17th, 2015.
Detective Carroll's Supervisor, Captain Crockarell, advised that this information is important to get out to motorcycle owners so that they can be vigilant against the current motorcycle theft crime trends. Detective Carroll, with assistance from other CPD Detectives and Officers, compiled motorcycle theft intelligence from January 2011 to March 2015.
«Read the rest of this article»

Clarksville, TN – On November 26th, 2012, around 4:00pm, Clarksville Police Officers were mobilized across the city in response to an armed robbery which had just occurred.
A 25 year old man, Keith Ferrero, called 911 and  told the call taker that a man had just taken his AUDI A4 and was headed toward town on Fort Campbell Boulevard. The man did not show a weapon, but made the threat that he had one.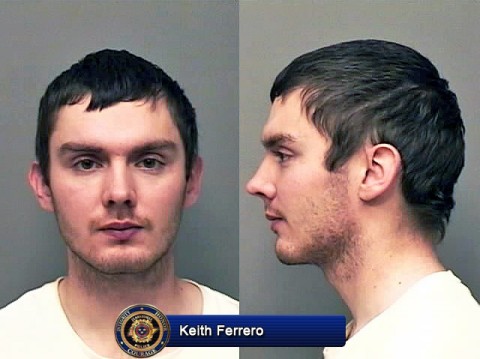 «Read the rest of this article»

Clarksville, TN – On October 19th, 2012, around 10:15am, a Dalewood Drive man came home, found someone had entered his residence and several items were taken. He found Kylan Brock, a man he knew but not authorized to be in the house, standing in the back yard with a beer in hand and another beer in his back pocket.
The homeowner told Clarksville Police Officers that when Brock was confronted about his presence in the backyard, he said he been inside of the residence and got the beer out of the fridge. Police were called, but Brock fled on foot prior to their arrival.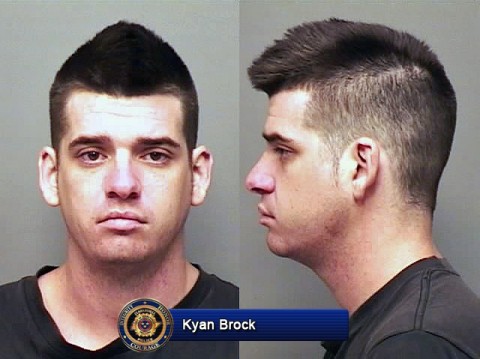 «Read the rest of this article»

Clarksville, TN – On December 27th, 2011, a little after midnight, Joseph Demille, 29, of Summerhaven Road, called 911 about three teenagers that appeared to be scoping out houses and attempting to break into vehicles on Lamont Court.
The initial attention-getter for the Demille was the activation of the security light in his yard and noises outside. When he looked outside, he saw three men near his vehicle. He called 911, but the men departed his yard prior to Police arrival. He followed the men so he could update Police on their location.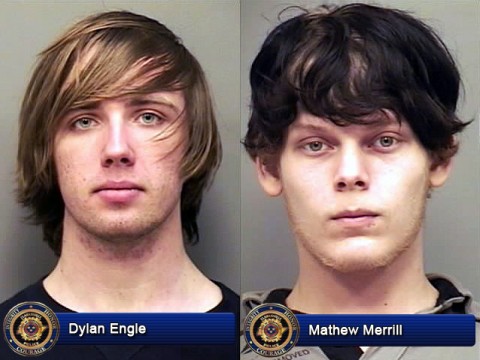 «Read the rest of this article»