Topic: Redflex
Three intersection red light cameras will soon be operational, much to the joy of some and the chagrin of others. The intersections for the Red Light cameras will be clearly marked. The intersections with the red light cameras will be: 1) Wilma Rudolph/Trenton Rd; 2) Wilma Rudolph/I-24; and 3) Ft Campbell Blvd/Gate 3. Barring any inclement weather, the cameras should be operational by May 1, 2009.
When the first red light camera is activated, there will be a 30 day warning period for drivers. What does that mean? It means the cameras will be functional and red light violators will be identified and issued warning Notice of Violation (similar to a civil summons). This will allow drivers to have a grace period for getting used to operation of the cameras and allows the Police Department time to ensure equipment and procedures are in place and working correctly. «Read the rest of this article»
Enforcement cameras are coming to town, and it's time we stand up and say, NO!
In our society an innocent person does not have to fear the intrusion of government into their lives. They won't be followed by dark men with dark intentions unless of course they commit a crime. Automated enforcement cameras will change our free society to one where everyone is constantly watched, a potential criminal.
We all feel a guilty pleasure when we see someone who proceeds through a signaled  intersection while we stop, getting pulled over for a ticket. There is even a term for it… Schadenfreude: Happiness at the misfortune of others. While it might feel good, these cameras come at a cost: your money, your civil rights, and your civil liberties.
The first cameras have not yet been installed, however, city officials hungry for easy revenue have announced that they already plan to expand their camera programs. They have already authorized red-light cameras, and are now considering installing mobile and fixed speed cameras, and stop sign cameras. These cameras don't stop accidents; they simply allow the city to profit from technical violations  the vast majority of which, do not result in accidents. The sad thing is these cameras have a rather nasty side affect, they increase accidents, damage, injuries, and fatalities. Don't take my word for it, go and read the studies for yourself! «Read the rest of this article»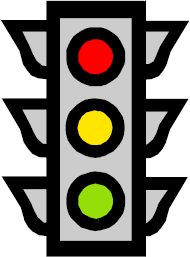 In February 2006, the City of Gallatin unveiled the Automated Camera Enforcement System. The system, known as A.C.E.S., is designed to catch drivers running red lights at intersections. Rather than relying on police officers to perform this function, the cameras automatically trigger when a driver enters an intersection after the light turns red. A police officer then reviews the tape, prints off a citation, and mails it to the owner of the vehicle that ran the light.
According to the Insurance Institute for Highway Safety, Gallatin is not alone. At least nine other communities in Tennessee, including Knoxville, Chattanooga, Germantown, Murfreesboro, and Jackson currently operate these devices.1 Other Tennessee communities considering their use include Clarksville, Morristown, Cookeville, La Follette, and Oak Ridge. Additionally, Chattanooga, Jackson, Mount Carmel, Red Bank, and Selmer have begun using speed cameras, similar devices used to capture speeding motorists.2 «Read the rest of this article»
When the discussion of installing red-light cameras in Clarksville began, one of the arguments against them was their potential use for tasks beyond ticketing red-light violators. This is commonly known as "mission creep." Cameras are first installed for one reason, then, after they are in place, it's simple to expand their use for other purposes. For example, while cameras in Clarksville initially won't ticket for speeding, several City Council members have already expressed interest in getting the "whole package," which would include speed enforcement as well.
Those who warned of the civil liberties issues with these cameras were 100% correct that they could be used to track and database the movement and associations of law abiding citizens. Why is this dangerous? Let's say one day the government does something that you don't like. Then, lawfully exercising your right to free speech and the right to petition the government for a redress of grievance, you protest it. Suddenly you have popped up on the government's radar screen. The government can then check the voluminous records they have already started keeping on Americans, such as travel and flight records.
The government can go back and go through your call logs, Internet traffic, movement logs, and other electronic traces with a fine tooth comb looking for things that woud allow them to harrass or intimidate you.
There are millions of laws on the books, many of them complex and hard for the average person to understand and follow. How many of these laws are you aware of? How many of them have you inadvertently broken? How many others exist that you don't even know about! «Read the rest of this article»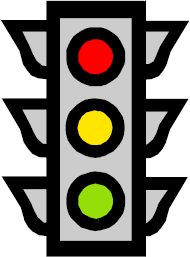 Clarksville wants to install red-light cameras at four to six Clarksville intersections in what is basically a dangerous revenue generating scheme. These cameras result in more accidents not less. The damage rear end accidents cause often costs more to repair. There is also an increased likelihood of injuries and even death to those who are involved in these red-light camera triggered rear-end accidents. Let's not even talk about the fact that city-wide insurance rates will likely end up going through the roof even if you never get one of these tickets.
The company our city is currently favoring is Redflex, an Australian company. They have been the vendor in charge of the City of Knoxville's red-light camera system that is until August 1st. Redflex missed a filing deadline to renew their contract. Reflex lays the blame for the missed deadline on the Federal Express package courier company.
The City of Knoxville has had mixed results with their experience with Redflex and could have opted to allow Redflex to file their bid late but chose specifically not to do so. This is a clear indication of their dissatisfaction with the company.
Clarksville frequently holds the city of Knoxville as an example the city of Clarksville should aspire to. So perhaps we should delay awarding a red-light camera enforcement contract to a company that they are in the process of dumping. «Read the rest of this article»
https://www.youtube.com/watch?v=NxCjXFZHMsE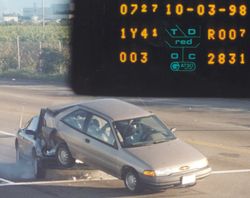 I just love the fact that the above video points out that the Albuquerque Mayor claims cameras have reduced accidents by 20%, while multiple independent reports show they increased by 20%, this sounds a lot like Knoxville… One side has to be lying! Who might that be? I vote for the city since they are receiving a financial benefit from the cameras that they would lose because if the citizens knew these cameras increased accidents, they would be demanding they be removed. Lets avoid this issue in Clarksville totally by saying no to traffic enforcement Cameras!
Remember our city officials want to install the type system here and our lights are still timed to cause more congestion not less. How many times have we all seen Riverside drive back up over 1 mile from the Riverside Drive intersection clear to McGregor park. North Second street back up clear up Emerald Hill towards Forbes and Marion. Kraft street backed up almost to Lincoln Homes. All because New Providence BLVD is backed up all the way to Peachers mill.
This leads to frustrated drivers trailing through the intersections whom with the cameras the city will likely be able to profit from.  Do you really think they will have any incentive to fix the clear problems with our roads when it's generating a profit for them? «Read the rest of this article»

The City of Clarksville  has started looking at resurrecting their plans to install red-light cameras in our city. They have likely been assured these cameras are safe by those who are profiting from these cameras (redflex and Knoxville) but that is not the case. If we are honest most of us would admit that Clarksville's primary interest in them is due to the fact that they are a cash cow for cash strapped cities like ours, but one that takes money straight from your bank account.
The fact is that Red-Light and Speed cameras result in the roads where they are present becoming less safe. You are more likely to be injured or killed at a intersection after these cameras are put into place than you ever were before. Read this news report, and the study which follows it, then be sure to contact your city council member and tell them in no uncertain terms that you strongly oppose their dangerous revenue generating scheme. «Read the rest of this article»