Topic: Reuters

Clarksville, TN – In February, the news coming out of South Korea sounded grim. That country had the second highest number of COVID-19 Coronavirus cases in the world, and it seemed as if the number would only keep growing.
«Read the rest of this article»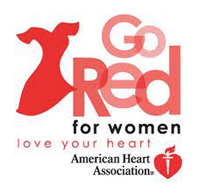 Nashville, TN – Well-known media personality Dr. Holly Atkinson, senior on-air medical correspondent and chief medical editor of HealthiNation, a digital consumer health video network, will be the keynote speaker at the Go Red For Women Wellness Expo and Luncheon on April 29th.
The annual health expo and luncheon takes place from 10:00am to 1:00pm at the Music City Center, and will demonstrate tips on healthy living to more than 400 female guests while raising funds for the American Heart Association's Go Red For Women movement supporting women-focused research and education fighting their No. 1 killer, heart disease.
«Read the rest of this article»

Clarksville, TN – "In Today's tough economy you have less than a 2% chance of landing an athletic scholarship. We are going to condition 30 young male athletes in Clarksville, so they have a fighting chance to reach their goals and take control of the opportunity and education they might not otherwise get," said Dontre Doxley, General Manager at Circuit Athletics.
Many parents dream of getting their young athlete a full-ride scholarship. Especially in families with multiple children, not landing an athletic scholarship to a college could likely mean no college education or a greater demand on the student as they attempt to help pay their own way though school. «Read the rest of this article»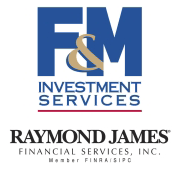 Clarksville, TN – The three major stock indices continued to rise in the first quarter with the S&P 500 closing at a record high. Driving the S&P 500's momentum were consumer staples and consumer discretionary stocks.
Since the S&P hit its previous closing high in October 2007, the consumer discretionary sector has gained 40.4%, while staples are up 41.3% – outperforming technology and financials. «Read the rest of this article»
Clarksville, TN – The Leaf-Chronicle announced today what we've known now for a couple of months.  They plan to start charging for their online content.  The initial reactions have been pretty brutal.
Here's a sample of what can be read:
"I will continue to get my info from NEWS Channel 5, they get Clarksville News WAY Before the Laff-Comical ever get's it, Thank News Channel 5 for all you do."
"This is an excellent idea… especially good to hear the obituary page will still be available at no charge, that way we can all read about the death of the Leaf Chronicle for free." «Read the rest of this article»
Tennessee's "Top Spot" is living up to its billing when it comes to economic benchmarks. CNNMoney.com recently ranked the City of Clarksville as the fourth best place to launch a business among all midsized cities in America.
"This is great news for Clarksville. Our city continues to be a state and national leader in many economic respects," said Mayor Johnny Piper. "More and more people are discovering what we've known all along, that our community not only offers a tremendous quality of life, but that our business and economic environment is one of the bright spots in our country's economic climate."
Clarksville, the fifth largest city in the state, was the only Tennessee city to appear on CNNMoney.com's list of 50 best places for businesses. The list measures various small business indicators and is produced by CNN's Fortune Small Business magazine. «Read the rest of this article»