Tennessee's "Top Spot" is living up to its billing when it comes to economic benchmarks. CNNMoney.com recently ranked the City of Clarksville as the fourth best place to launch a business among all midsized cities in America.
"This is great news for Clarksville. Our city continues to be a state and national leader in many economic respects," said Mayor Johnny Piper. "More and more people are discovering what we've known all along, that our community not only offers a tremendous quality of life, but that our business and economic environment is one of the bright spots in our country's economic climate."
Clarksville, the fifth largest city in the state, was the only Tennessee city to appear on CNNMoney.com's list of 50 best places for businesses. The list measures various small business indicators and is produced by CNN's Fortune Small Business magazine.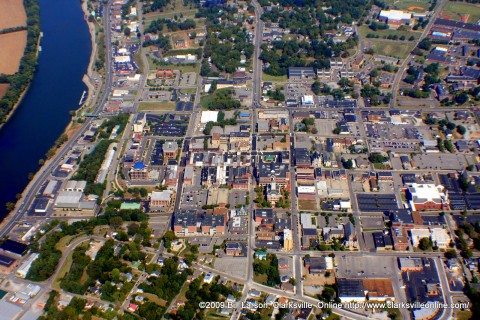 Fortune reported that fast-growing small companies have historically led the U.S. economy out of recession. According to the article, only 42 percent of U.S. entrepreneurs believe that their current location is the best place for them to thrive, based on a Fortune/Zogby International poll.
Believing that number was much higher, Fortune partnered with the Ewing Marion Kauffman Foundation to identify the 50 most business-friendly communities in the nation.
Fortune rated cities based on per capita income, hourly wages, work force quality, crime rates, taxes, foreclosures and population size. It also reviewed factors such as why entrepreneurs choose locations based on proximity to major cities, smaller, close-knit community size and intellectual/cultural factors.
Clarksville also made CNN's top 25 list of U.S. cities with the fastest local GDP (gross domestic product) for the five-year "boom" period from 2001 to 2006. GDP is a measure of economic health based on the total expenditure for final goods and services produced. Notably, Clarksville was ranked 22 on the list with a 57 percent increase in GDP during the period, even before Dow Corning/Hemlock Semiconductor Inc. announced its $2.5 billion investment to build a polysilicon manufacturing plant there.

The article credited Fort Campbell Army base, Austin Peay State University and Hemlock, with its expected 800 initial manufacturing and 1,000 construction jobs, as major growth generators.
Clarksville was also recognized recently by Forbes, MSN Money, Fox News, Reuters, AOL Money News and many other media outlets for additional bullish indicators of recession recovery. Moody's identified it as one of 23 cities of 381 nationally that has a moderating recession based on its Adversity Index.
A recent home pricing report revealed that the city's median home price actually increased 2.9 percent in 2008 as opposed to the national slump of 18.7 percent. The same report, by Manier and Exton in Nashville, showed the average Clarksville home price was $147,137 (compared to $142,870 in 2007).
"These kinds of stats prove that Tennessee's Top Spot is not just a slogan; it's proof that Clarksville is a city on the right track for many reasons," commented Piper.
For more news and information, contact the mayor's office at 931-645-7444 or visit the city's Web site at www.cityofclarksville.com.