Make a Difference Day is October 24th.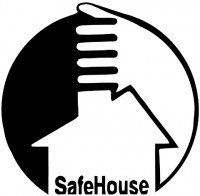 We all want to help make a difference in the lives of others, but it is hard to give up a whole day of work to volunteer your time on a big project. If you are looking for a way to help others and do something that really matters, or a way to teach your children how it feels to help someone in need, here is something that you will want to take part in! Drive by Donations for The Montgomery County Safehouse, which serves women and children forced from their homes by domestic violence, by providing them emergency shelter and other services.
The Safehouse has an urgent need for personal hygiene items for the women and children, some of their greatest needs are toothpaste and toothbrushes, combs and soap, shampoo, deodorant; and anything for babies, especially diapers and baby wipes. Wash cloths and towels would be very welcome. Sheets and Blankets are always put to use. They can use any kind of cleaning supplies from floor cleaner to dish washing soap.
Cheryl Lyle, the services coordinator for the Safehouse would like to thank the community at large for the support they give year after year. "Public support helps the shelter concentrate on it's mission of protecting the victims of domestic violence."
Can you help provide some of these items? If so on October 24, drive around behind the United Way building at 1300 Madison St. in Clarksville and make a Drive by Donation! You will see volunteers in the parking lot. They will receive your kind donation of goods for the victims of domestic violence. The volunteers will be there from 10a.m. to 3p.m.
This is one of those opportunities that let you make a difference from your heart and hand, straight to a person in our community who needs our help.
About the Urban Ministries Safe House
The Safehouse is an emergency shelter for woman and children that are victims of Domestic Violence. They can stay free of charge for up to 30 days as they work to get their lives back together. The Safehouse provides an in-house support group for victims of domestic volence, it is also open to women and children from the community. The shelter serves four counties: Montgomery, Stewart, Houston, and Cheatham. A woman in crisis can call the Urban Ministries Safehouse Crisis Line 24 hours a day at 552-6900 or 866-592-6902.
Their mission is to:
To provide crisis intervention and specialized shelter services to women and children subjected to domestic violence.
To provide an environment of specialized support services that allow for immediate needs of the victim and healing to occur.
To enable victim's re-entry into their community with dignity in a self-sufficient manner.
To provide education to victims in the hope of diminishing the devastating effects of domestic violence.
Did you know?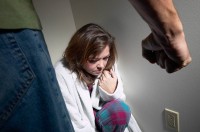 It is violence that knows no barriers, occurring in every type of relationship regardless of age, income, race, religion, education, sexual preference and geographic location.
It is violence that affects entire families, often for generations.
It is violence that victimizes not only women, but their children.
All that is tragic enough, but the greater tragedy is when victims of domestic violence have no place where to escape.
1,500 women will die from abuse this year in the U.S.
5-25% of pregnant women are battered in some way during their pregnancy.
3.3 million children witness domestic violence each year.
Children are present in 41 to 55 % of the homes where police intervene in domestic violence.
Child abuse is 15 times more likely to occur in families where domestic violence is present.
Homes experiencing domestic violence are nearly 5 times more likely to be the scene of a homicide than other homes.
Men who witnessed their parent's domestic violence are 3 times more likely to abuse their own wives.
50% of all homeless women and children in this country are fleeing domestic violence.
There are nearly 3 times as many animal shelters in this country as there are shelters for battered women.
In a 1984 study, it was found that mothers were 8 times more likely to hurt their children when they were being battered than when they were safe from violence.