Topic: Fox News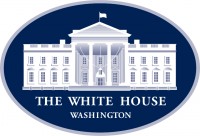 Washington, D.C. – With the Lincoln Memorial as a backdrop, President Donald Trump took questions from Americans for 2 hours last night as part of a Fox News Virtual Town Hall.

"We never had a more beautiful set than this," the President said.

Together, Americans are beating this COVID-19 Coronavirus. After months of slowing the spread of disease, our country is prepared for the next stage in this fight.
«Read the rest of this article»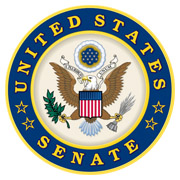 Washington, D.C. – We are forever indebted to our veterans for their sacrifice on behalf of this country.
Their heroism has made the United States a global beacon of hope, and I dedicate my work with the Veterans Affairs and Armed Services Committees to supporting and caring for our best and bravest when they finally return home.
Improving Health Care For Rural Tennesseans: Tennesseans are rightly worried that as rural hospitals close, they will be left without access to health care.
«Read the rest of this article»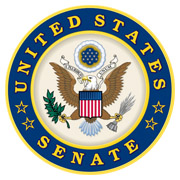 Washington, D.C. – Today, Senator Marsha Blackburn (R-Tenn.) joined Fox News' America's Newsroom with Bill Hemmer and Sandra Smith to discuss the latest in the House Democrats' impeachment inquiry.
On Partisan Whistleblower: "The whistleblower had contact with Adam Schiff and his staff. He is a partisan Democrat. He has worked for one of the presidential candidates… This guy is the front man for the whistleblower band… [We] should bring the whistleblower before the [House] Judiciary Committee, and Adam Schiff before the Judiciary Committee, and ask Adam Schiff, 'Did you talk to him?' Put him under oath."
«Read the rest of this article»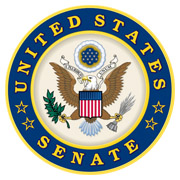 Washington, D.C. – Protecting our Kurdish partners is a priority. Turkey must be held accountable for its destabilization of northern Syria, and ISIS must not be allowed to resurge.
While I am encouraged that the lines of communication are open, this five-day pause in hostilities does not make up for the lives lost, families displaced, and homes destroyed by the Turkish incursion. Not only are we abandoning our Kurdish partners, but Putin is exploiting our withdrawal. We must not cede power to Moscow.
«Read the rest of this article»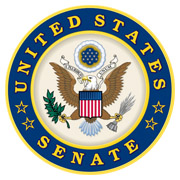 Washington, D.C. – I've had quite the week catching up with folks in fourteen different counties, all across our great state. Traveling hundreds of miles has allowed me to connect with Tennesseans and hear what's on their minds.
My fellow Tennesseans have made one thing crystal clear: they are sick and tired of the partisan charades going on in Washington. It was refreshing to hear from local leaders about the real issues our communities are facing, as opposed to the latest outrage overtaking Washington.
«Read the rest of this article»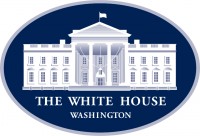 Washington, D.C. – "When President Trump took office in 2017, he promised the American people that he would clean up Washington's regulatory overreach. He pledged to make government accountable to the people. And he has made good on his promises by driving the largest deregulation effort since President Reagan took office over 30 years ago," Acting White House Management and Budget Director Russ Vought writes for Fox News.
«Read the rest of this article»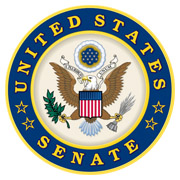 Nashville, TN – Senator Marsha Blackburn (R-Tenn.) gave the following statement on the news that Turkey has launched an offensive military operation in northern Syria:
"For years, American forces, including Tennessee's own elite 5th Group out of Fort Campbell, have stood alongside our Syrian Democratic Forces (SDF) Global Coalition partners to provide safety and security to Syria. Each time the possibility of American withdrawal from the region has been presented, I have called for a second look at the impacts of such a decision.
«Read the rest of this article»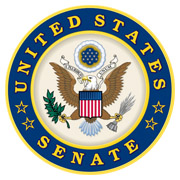 Nashville, TN – This morning, Tuesday, October 8th, 2019, Senator Marsha Blackburn (R-Tenn.) joined Fox News' America's Newsroom as the "Headliner" to discuss the withdrawal of U.S. troops from Syria and the Democrats' impeachment inquiry with Bill Hemmer and Sandra Smith.
Senator Blackburn serves on the Senate Judiciary and Armed Services Committees.
«Read the rest of this article»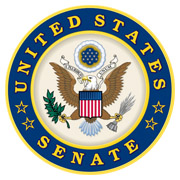 Washington, D.C. – In Memphis Friday, October 4th, 2019, I joined Housing and Urban Development Secretary Ben Carson to tour the brand new Union Row development. This is the largest redevelopment project ever in the city of Memphis, and was made possible by Opportunity Zones which were enacted in the Republican-passed Tax Cuts and Jobs Act of 2017.
Caring For Our Servicewomen: Breast cancer is the second leading cause of cancer deaths among women. To kick off Breast Cancer Awareness Month, a bipartisan group of my Senate colleagues and I called upon the U.S. Department of Defense to expand and improve screening coverage for female service members and veterans. Providing superior care to our service members should be a top priority for our country. Learn more here.
«Read the rest of this article»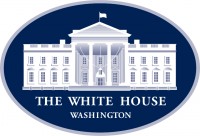 Washington, D.C. – Just last week, in a single day, President Trump signed a historic Japanese trade deal in New York as a White House-led team negotiated a radical reform of the Universal Postal Union in Geneva," White House Director of Trade and Manufacturing Policy Peter Navarro writes for Fox Business.
"Together, these two quintessentially Trump deals will net American farmers, manufacturers and workers billions of dollars and create thousands of jobs." Click here to read more.
«Read the rest of this article»